Douglas Fraser
Senior Project Officer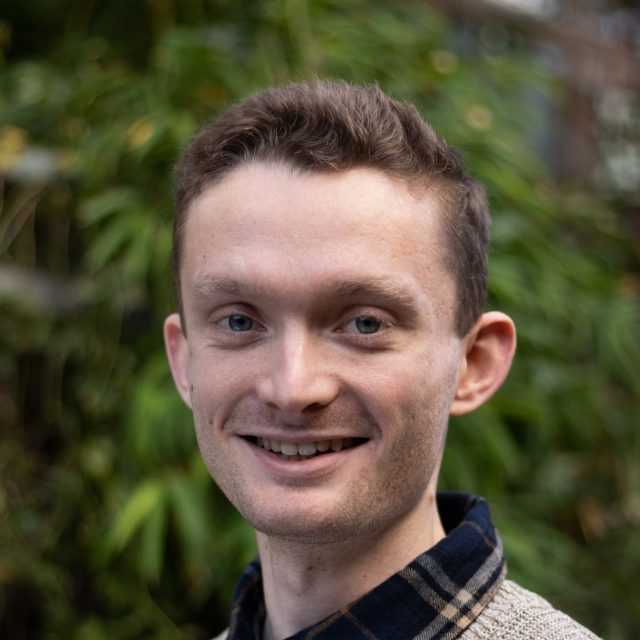 I work with a range of partners to devise and deliver their sustainability strategies
My role on the sustainable business team involves developing international eco-innovation guidance, supporting partners through evaluating their environmental and social impacts, and helping them develop and implement more sustainable business practices. This includes calculating corporate Greenhouse Gas (GHG) footprints, helping companies set science-based targets (SBTs) on GHG reductions and developing strategies to achieve these. I also ensure our partners achieve a high standard of sustainability data reporting. Such projects include working with the engineering partnership Troup Bywaters + Anders (TB+A), and the major corporate retailer Kingfisher.

My projects also involve using our One Planet Living® framework to help businesses and local authorities develop ambitious and viable One Planet Action Plans, and to support networks of stakeholders across city regions to achieve a sustainable future through our One Planet Cities programme.
I am currently working with the United Nations Environment Programme (UNEP) to expand their eco-innovation manual guidance to enable SMEs in developing countries to implement sustainable business models and play a key role in the transition toward regional and global sustainability.
Before Bioregional

I worked at the Stockholm Environment Institute (SEI) at their Oxford office, and I was involved in climate change mitigation policy research as part of the European Commission's Horizon 2020 programme. I also have experience in environmental data management and Geographical Information Systems (GIS) at the Thames Valley Environmental Records Centre (TVERC).
I recently gained a distinction with an award for Highest Academic Achievement for my MSc in Environmental Policy and Management at the University of Bristol. My dissertation focused on the institutional barriers to, and enablers of, climate action among UK local government, which I conducted in collaboration with UK100.

When I'm not at work
You might see me out on a hike, kicking a football, running or kayaking somewhere pretty. I love scuba diving, snowboarding (despite all the faceplanting), learning languages and playing bass.