Katri Hastings
Carbon Lead (Corporate)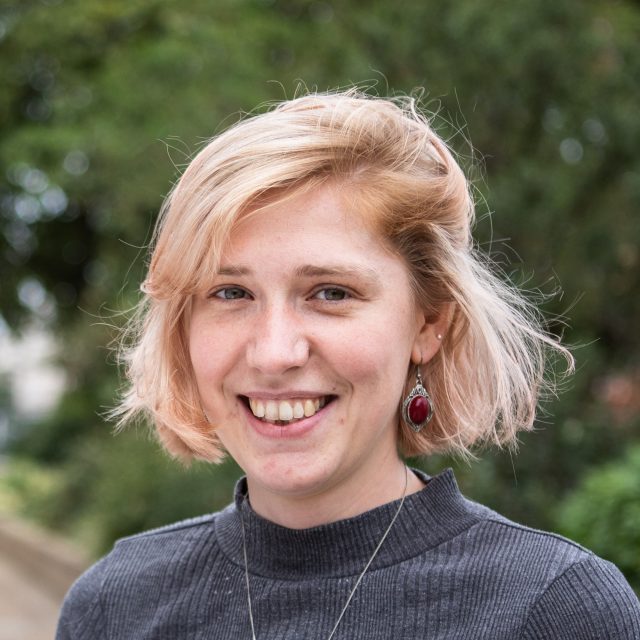 I support our work with businesses to develop their sustainability strategies, including carbon footprinting and working with them to create pathways to net zero
As part of the Sustainable Business team at Bioregional, I am working with a range of companies to build carbon footprints, support environmental reporting and develop sustainability action plans.
Before Bioregional
I have worked in the sustainability and charity sectors with a range of sustainability organisations for five years, working on the circular economy, behaviour change, waste reduction and carbon offsetting. Whilst working at an SU, I implemented the NUS's Green Impact sustainable behaviour change programme with a variety of organisations, including a local county council. As a communications facilitator, I coordinated the communications for a waste reduction cooperative, creating print and digital marketing materials to communicate circular economy principles. Whilst working for a carbon offsetting project developer I helped manage offsetting projects in the horn of Africa and find new project leads in Africa and Asia.
I have an academic background in engineering and sustainability. During my Masters in Sustainable Development in Practice I worked with a Green Party City Councillor and MSP to add the "Latte Levy", a charge on all disposable coffee cups, into the 2019 Scottish Budget and conducted research into how a cooperative can record and compare non-financial capital through asset mapping.
When I'm not at work
Outside of work and volunteering, I am usually walking in the hills or forest with my dog – Dipity – foraging for mushrooms and hedgerow plants, trying out a new craft project, or hiding out in a coffee shop reading a book.