Stakeholder engagement for sustainability strategies
A credible sustainability strategy that stands up to scrutiny demands that stakeholders are informed, consulted and ultimately support your aims and approach
Stakeholder engagement is critical to ensuring that your sustainability strategy is well received and addresses the issues that matter most to your business. We've managed stakeholder engagement for a range of companies including TB&A, Sue Ryder and Nando's.
Establishing 'what, why and whom'
Engaging internal stakeholders
Engaging external stakeholders
Sustainable business consultancy services brochure
This summary brochure outlines our core sustainability services for organisations. Discover what sets us apart and how we can help your business.
Download PDF
Book a call with our experienced Head of Sustainable Business, Sian Cooke for a time that suits you: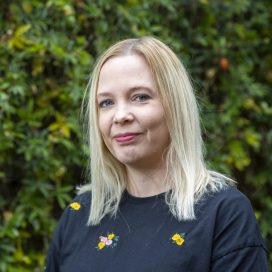 Get in touch
Contact us to find out how we can help you with stakeholder engagement for your sustainability strategy
Sian Cooke
Head of Sustainable Business
Fill in the form to send your enquiry direct to Sian