Sustainability consultancy for new developments
Our sustainability consultancy services for new developments cover everything from pre-planning through to whole-life carbon assessments
We offer a full package of sustainability consultancy services for new build projects and have over 20 years' experience in creating exemplar sustainable developments.
We'll work with you to create your pre-planning and promotional stage sustainability vision, prospectus and frameworks.

Needs analysis

We'll carry out an assessment of local and regional needs and planning policy to develop the evidence base of the local context. This provides confidence that sustainability is being deeply embedded into designs for the proposed development.

Early-stage visioning

We conduct a visioning exercise with the design team to present and discuss the needs analysis and explore early project aspirations and day-in-the-life scenarios that can be taken forward into a prospectus.

Due diligence

We conduct due diligence on proposed sites to ensure alignment with Bioregional's core values and the principles of One Planet Living® - our readymade, tried and tested sustainability framework for the built environment

A critical friend

We act as your sustainability champion, embedded within the design team, providing sustainable design and planning support. We use One Planet Living® or bespoke alternatives where requested. Acting as your critical friend, we'll hold the design team to account and ensure the project meets our high standards.

Post-occupancy evaluation and community management

We help ensure your scheme has a net-positive impact on the planet with an operational management strategy that includes proactive community engagement on behaviour change, and regular performance monitoring.

Our services include:

Sustainability strategy and statement for planning submission
Energy strategy and statement for planning submission
Whole-life carbon assessments
BREEAM and HQM assessments
One Planet Living® support, assessment and leadership recognition.
What sets the Bioregional team apart is that they understand how to create ownership in others, driving sustainability into the vision of our developments, and weaving One Planet Living into the fabric of our project and design teams. This requires leadership and influencing skills, which everyone at Bioregional has in spades.

Edward Vaughan Dixon, Sustainability Insights Director, Landsec
Get in touch with Lewis Knight, our Head of Sustainable Places, to discuss your needs and find out more about what we can offer.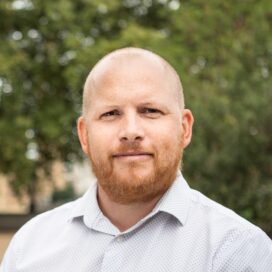 Get in touch
Lewis Knight
Head of Sustainable Places
Fill in the form to send your enquiry direct to Lewis