Nina Wallace
Senior Project Officer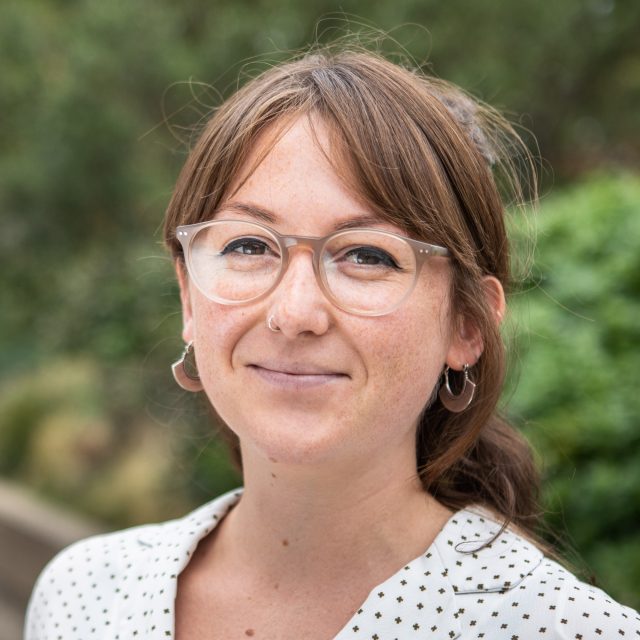 I work primarily in the Sustainable Places team, supporting local authorities and developers to apply our One Planet Living framework to the built environment
This ranges from advising on sustainability action plans to modelling the carbon implications of spatial plans and property estates, to supporting our work with local planning authorities in London.
Since starting at Bioregional I have also been heavily involved in our work on a GLA-funded partnership with Sutton council and the Business Improvement District to regenerate Sutton high street and create a thriving, green economy that supports local SMEs.
Alongside this, I am also involved in Bioregional's policy and public affairs team, which aims to deliver on our charitable mission of enabling systems change through influencing policy and industry practice both in the UK and internationally.
Before Bioregional
After completing an undergraduate degree in French and Italian, I did some travelling around India, Nepal and Sri Lanka where I developed a keen interest in the ways environmental problems intersect with economic, political and social issues. I went on to obtain an MSc in Environment, Politics and Development at SOAS University in 2018, where my research focused on environmental justice movements and post-growth initiatives in the global south.
Before coming to Bioregional, I worked as an Account Manager in the recycling and circular economy sector, where I project-managed recycling programmes sponsored by large FMCG companies across Europe. I have also done lots of voluntary work for small environmental and refugee charities and activist organisations.
When I'm not at work
You'll find me riding my bike, running in parks or doing yoga. I also love going to gigs and festivals and am a regular at south London's jazz jams. On Sundays, I volunteer for a local community permaculture garden, and I also love cooking and reading.