Nina Wallace
Project Officer to the Chief Executive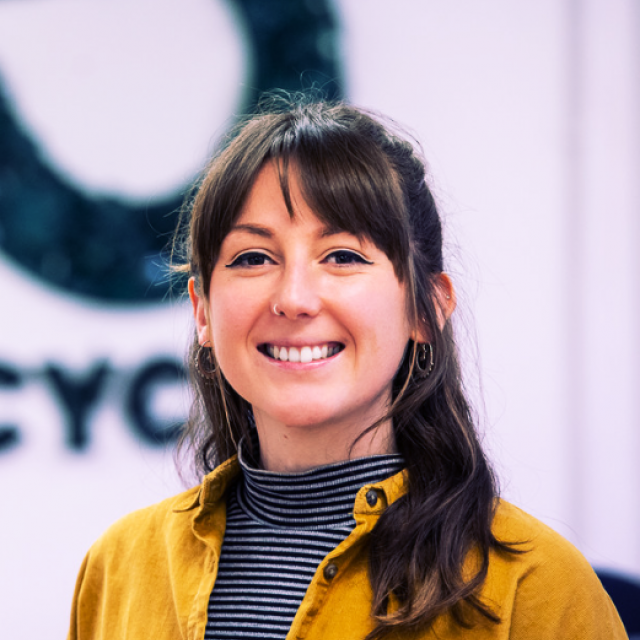 I work with and support Sue to fulfil the three main aspects of her role: leadership and governance of the organisation, new project and partnerships development, and communicating Bioregional's work externally
A large part of my role is supporting Sue on projects and partnerships including Catalyst 2030, a global movement of social entrepreneurs collaborating to share their know-how to help accelerate progress towards the Sustainable Development Goals by 2030. Another exciting project I am working on is supporting local authorities to respond to the climate and ecological emergency.

Before Bioregional
After completing an undergraduate degree in French and Italian, I did some travelling around India, Nepal and Sri Lanka where I developed a keen interest in the ways environmental problems intersect with economic, political and social issues. I went on to obtain an MSc in Environment, Politics and Development at SOAS University in 2018, where my research focused on environmental justice movements and post-growth initiatives in the global south.
Following my Masters, I worked as an Account Manager in the recycling and circular economy sector, where I project managed recycling programmes sponsored by large FMCG companies across Europe. I have also done bits of voluntary work for small charities and community organisations.

When I'm not at work
You'll either find me doing a wholesome outdoor activity (e.g. cycling, hiking, wild swimming, camping) or dancing wildly at a gig or festival. I also spend a lot of my spare time doing activism/volunteering, particularly on issues surrounding climate justice and migrants' rights.