Liv Apartments
Liv Apartments by Defence Housing Australia is a One Planet Community in Fremantle, a One Planet City in Western Australia. It's the first One Planet Community for defence personnel
If you have any questions, please do get in touch
A One Planet Community
Liv Apartments, due for occupancy in September 2018, will feature 166 apartments and approximately 1,300sqm of commercial space. Defence Housing Australia has applied One Planet Living to develop a supportive community, designed to make it easy, attractive and affordable for people to lead happy and healthy lives using a fair share of the earth's resources.
Liv Apartments' One Planet Action Plan was endorsed by Bioregional for national leadership in One Planet Living in late 2017. It is the second apartment development to recognised as a One Planet Community in Fremantle in Western Australia.
Creating healthy, happy and affordable lifestyles within a supportive broader community
Liv Apartments One Planet Action Plan outlines a range of initiatives across the ten principles and goals to reduce residents' ecological footprints and increase quality of life and community engagement.
These include landscaped courtyards with edible gardens, spacious apartments with balconies, energy saving, water and energy efficient fittings and fixtures, waste reduction strategies and bike facilities.
In addition to applying the One Planet Principles to embed sustainability within the apartment complex, Liv Apartments' One Planet Action Plan focuses on how residents and tenants will live and operate once they have moved in.
Highlights from the One Planet Action Plan
Warm, comfortable homes: all apartments will have good ventilation, access to daylight, balconies and reduced energy demand through double glazing and high thermal efficiency
A sense of community: Residents will enjoy onsite communal spaces, including courtyards, community barbecue and food garden, designed to encourage conversations between neighbours to foster relationships as well as onsite retail provisions.
Sustainable travel options: Visitor and resident bicycle storage and end of trip facilities are provided onsite, with active travel and public transport information for residents, and allocation of electric vehicle charging bays for residents, retail and commercial tenants
Healthy, happy lifestyles made easy: A resident welcome pack with online interactive resources is designed to encourage residents to live sustainably. There will also be an emphasis on active health and local culture with a place maker to activate resident programs and local art installations in forecourt and public spaces
Accessibility and affordability options for a range of apartments and homeowners
100% renewable electricity supply through a combined onsite 80kw solar array to reduce peak loads, embedded network, offsite green power, electric appliances and online energy consumption monitoring and tips
Onsite solar array and embedded network
Liv Apartments is designed to operate as an embedded electricity network. The 80kw rooftop solar array aims to meet the energy demand of the residential common areas, retail and commercial tenancies. Offsite renewable electricity purchased by the strata company will be sold to the residential, commercial and retail tenants/owners. Electricity income will be invested in upgrades to the development.
Real-time measurement and recording of power consumption will also give tenants and owners greater control over their energy usage and ensure maximum energy-efficiency.
Part of a One Planet Living region
As an apartment block within the City of Fremantle, a One Planet City endorsed with its own One Planet Action Plan in 2015, Liv Apartments residents will further benefit from the sustainability initiatives implemented in the local government area.
While the One Planet Action Plans for Liv Apartments and the local government of the City of Fremantle are developed for differing sectors and individually assessed and recognised under the international One Planet Living framework, they share the universal 'One Planet' vision which supports mutual goals.
About Defence Housing Australia
Defence Housing Australia (DHA), established in 1988, provides housing and related services to defence members and their families and undertakes a range of development projects on behalf of government organisations, including the Department of Defence.
DHA is committed to creating vibrant, healthy and sustainable communities that bring defence members and new homeowners together in places they are proud to call home. DHA is a major residential developer, with more than $3.4 billion committed to property construction, acquisition, leasing and upgrade activities in most capital cities and many major regional centres across Australia.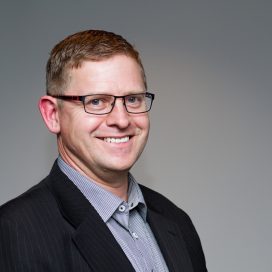 Get in touch
Contact us to find out more about how we can support your organisation to use One Planet Living
Dr. Turlough Guerin
Bioregional Australia board director
Fill in the form to send your enquiry direct to Dr. Turlough