Marrick & co.
The Marrick & Co. apartment complex and Marrickville Community Hub and Library is a recognised One Planet Community co-located on the site of the historic Marrickville Hospital in Inner West Sydney
If you have any questions, please do get in touch
Recognised for its One Planet Action Plan as a One Planet Community
Mirvac, an Australian property group, in partnership with the Inner West Council has used One Planet Living to develop a thriving community, designed to make it easy, attractive and affordable for people to lead happy and healthy lives using a fair share of the earth's resources.
The Marrick & Co. and Marrickville Community Hub and Library One Planet Action Plan was endorsed by Bioregional for national leadership in One Planet Living in early 2017.
Marrick & Co. comprises 225 one, two and three-bedroom apartments and is the first One Planet Community undertaken by Mirvac. At the time of recognition, it's the largest apartment development in Australia using One Planet Living.
Revitalising an abandoned site
Marrick & Co. and the Marrickville Community Hub and Library will reinvigorate the old Marrickville Hospital site that has been inactive since the hospital closure in 1990. The community hub and library incorporate the former heritage main ward block with a two-story pavilion overlooking an outdoor courtyard space and children's playground.
The new community space will be known as 'Patyegarang Place' (pronounced Pa-te-ga-rang). 'Patyegarang' was a powerful Aboriginal woman from the Cadigal people of the Eora nation, and a key figure in local Aboriginal culture and community.
The Marrickville Community Hub and Library will provide a multicultural community space for people to gather that acknowledges Aboriginal history and represents the diversity of our community. It will be a hub of community interactivity where people engage with technology, information, ideas, and each other, a space that includes a library, community and cultural facilities.
The site is centrally located to Marrickville in short walking distance to the Marrickville or Sydenham train station, shops and cafes, markets and art galleries. It is a 20-min train trip or 35-minute bike ride on the 8 km trip to the Sydney CBD.
Creating a thriving, engaging, and welcoming precinct in Marrickville
The Marrick & Co. One Planet Action Plan commits to a range of initiatives across the ten principles and goals that aim to reduce residents' ecological footprint and increase quality of life and community participation (see below).
In addition to applying the One Planet Principles to embed sustainability within the design and construction of the apartment complex, the One Planet Action Plan focuses on how residents and tenants can live and operate once they have moved in. The co-location with the Marrickville community hub and library provides additional opportunity to develop skills, network and participate in the local community.
More highlights from the Marrick & Co. One Planet Action Plan
Communal spaces to foster neighbourliness: Residents can enjoy the common, courtyards, community garden, barbecue and kitchen garden, designed to encourage connections between residents.
Wellbeing strategy for residents' health and happiness: free onsite fitness classes for year one, learning and community platforms and places. Workshops on sustainable living will be hosted by the community hub and annual community days
Active and low carbon travel: Visitor and resident bicycle storage and end of trip facilities are provided onsite, with active travel and public transport information for residents, with dedicated car share bays and electric car charging points on-site
Zero carbon energy commitment: a combination of solar PV and battery storage and smart electricity meters will support reducing carbon emissions and effective energy management.
About Mirvac
Mirvac is a leading, diversified Australian property group, with 45 years of experience in the property industry and an integrated development and asset management capability.
Recognising the contribution to Australia's major cities, the Mirvac purpose, Reimagine Urban Life, includes a strong focus on customers, how Mirvac redefines the landscape and creates more sustainable, connected and vibrant urban environments, leaving a lasting legacy for generations to come.
About the Inner West Council
Inner West Council is a new council formed in 2016 by the merger of the former Ashfield, Leichhardt and Marrickville Councils. The area is home to the Darug people and includes a diverse multicultural community.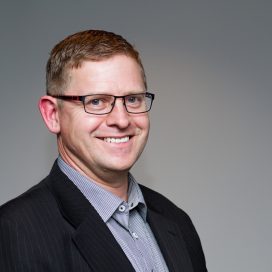 Get in touch
Contact us to find out more about how we can support your organisation to use One Planet Living
Dr. Turlough Guerin
Bioregional Australia board director
Fill in the form to send your enquiry direct to Dr. Turlough