6 business benefits of sustainability reporting
Any business that wants to make real progress on sustainability must track and report on its performance against targets. Sian Cooke, Bioregional's Head of Sustainable Business, explains why
If you have any questions, please do get in touch
Creating a sustainability strategy is only one step on your journey towards becoming more sustainable. We've seen through our work that it's essential for businesses to invest in sustainability reporting in order to achieve tangible progress and demonstrate to customers and investors alike that you are playing your part in tackling the climate and ecological crisis.
In fact, KPMG's 2017 Survey of Corporate Responsibility Reporting, The Road Ahead, found that the current rate of corporate responsibility reporting among the world's 250 largest companies (by revenue) is an impressive 93%.
But reporting isn't just about being able to communicate your achievements. Here are six big benefits of sustainability reporting:
Demonstrating credibility: Being transparent about all the environmental, economic and social impacts of your business activities is key to reassuring others that you are serious about sustainability.

It's clear from the impassioned responses to Blue Planet 2 and the BBC's War on Waste and War on Plastics series that consumers are increasingly quick to take to social media to call out firms that are dragging their feet on tackling the big sustainability issues of the day. Those that open up about what they are doing, and produce timely and accurate reports on their progress, will benefit from a boost to their brand.


Highlighting money-saving opportunities for both your business and your customers: Reporting helps identify cost savings brought about by your sustainability strategy and the potential for making even more savings. Across our ten-year partnership, home improvement retailer B&Q saved £164m through better energy, transport and waste management.

And these savings are not restricted to the companies' own operations. Using a model developed by Bioregional, Kingfisher is tracking the energy savings its customers are achieving by buying its products and services and services. Its customers will save an estimated 43 TWh of energy through the energy-saving products purchased in 2018/19, over the lifetime of the products. That's more electricity than Hong Kong uses in a year!


Boosting employee morale: Reporting allows businesses to use solid data to report back internally on progress. This helps build employee pride, morale and action, as they know their efforts are making a tangible difference.

In 2013, a survey by consultants EY and Boston College Center for Corporate Citizenship found that more than 30% of those reporting saw increased employee loyalty as a result of publishing a report.

And internal reporting doesn't have to be your standard-issue report. Virgin Media has been bringing its sustainability performance data to life when sharing it with employees – from interactive PDFs to the world's first 360o sustainability video and even GIFs!


Helping you learn by doing: Not all sustainability measures are equally effective. Reporting can help you figure out what's working or not working, so you can adjust plans accordingly.

Singita Serengeti, a wildlife reserve and tourist destination in Tanzania, has been using our One Planet Living® framework for the last six years to drive its sustainability efforts. After monitoring and reporting on its water use, the company changed how it was using water across the site and since 2013 has cut its water use by more than 25%.


Improving stakeholder and investor confidence: Credible external reporting and enhances stakeholder trust. Reporting sustainability data is increasingly important in achieving sustainability certifications or accreditations including the Science-Based Targets initiative (see below) as well as gaining investor confidence.

The KPMG report I mentioned above also reveals that 60% of nearly 5,0001 of the world's largest companies include corporate responsibility (CR) data in their annual financial reports. This suggests that investors expect this information to be available. This isn't surprising when you consider that investment that takes into account environmental, social and governance (ESG) issues now represents one in every four dollars invested in the US and has risen to nearly $23 trillion globally.


Putting you ahead of the curve: Sustainability reporting helps you stay ahead of legislative requirements for non-financial reporting, as well as requirements for voluntary reporting initiatives. Standards for both are likely to rise as concerns about the state of the planet grow.

The main driver cited in KPMG's survey for increased reporting was legislative: across the world there is a growing trend of regulations requiring companies to publish non-financial information, particularly relating to Greenhouse Gas emissions. Kingfisher recently set science-based targets that are in line with keeping temperature rise to below 2 degrees. This is the kind of leadership we need if we are to avoid the worst impacts of climate breakdown. Having these ambitious targets will also ensure that Kingfisher stays ahead of future policies and regulations.
1 This is KPMG's N100 sample of the 100 largest companies in 49 nations.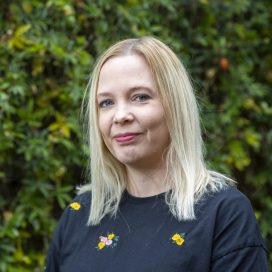 Get in touch
Contact us to find out more about how we can help support you to realise these sustainability reporting benefits
Sian Cooke
Head of Sustainable Business
Fill in the form to send your enquiry direct to Sian