6 inspiring local authorities tackling the climate and ecological emergency
Are you a local authority that's declared a climate and ecological emergency and is wondering "what next?" We've got 6 inspiring stories of sustainable change from around the world to help inspire you
If you have any questions, please do get in touch
Globally, 820 million people live in an area where a climate emergency has been declared - that's some 1,765 jurisdictions at the latest count from rural parishes and villages to district, town and city councils across 30 countries.
This is fantastic because local authorities are central to driving climate action – they're able to influence infrastructure like transport, planning and food systems and have unique insight into the needs and lives of their residents.
At Bioregional we've been working with local government bodies to make sustainable change for decades. We now want to scale up our work supporting towns, cities and regions around the world to create ambitious sustainability action plans using our One Planet Living® framework.
As part of this, we've been exploring some of the exciting work that local authorities are already doing, so we can share their stories and inspire others. A huge thank you to Lauren Allington, our intern, as it's her in-depth research shared in this blog.
Check out the local authorities already taking ambitious steps to reduce carbon emissions and cut down on waste, while also addressing other One Planet Living principles like health and happiness. Could you replicate any of them?
Let us know if you're working for a local authority that's working on an exciting project to tackle the climate and ecological emergency via social media.
Check out our ACTION planning service for local authorities to see how we can help you tackle the climate and ecological emergency.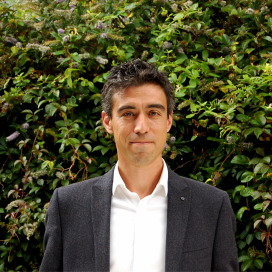 Get in touch
Contact us to find out how we can help you tackle the climate and ecological emergency
Patrick Clift
Director of Communications and Partnerships
Fill in the form to send your enquiry direct to Patrick