From 'passengers' to 'crew' – why staff engagement is key to delivering your sustainability goals
You need colleagues' help to make your sustainability vision a reality. Helping them feel ownership is a necessary first step, explains Patrick Clift
If you have any questions, please do get in touch
Bioregional has worked with clients on their carbon footprinting and sustainability strategies for nearly 15 years, helping them to engage with stakeholders, to develop ambitious science-based targets, and to develop action plans to achieve those targets.
Increasingly, clients ask us how to engage their staff in sustainability, appreciating that, without staff buy-in, they won't be able to achieve their targets – harming their reputation, and ultimately, the planet.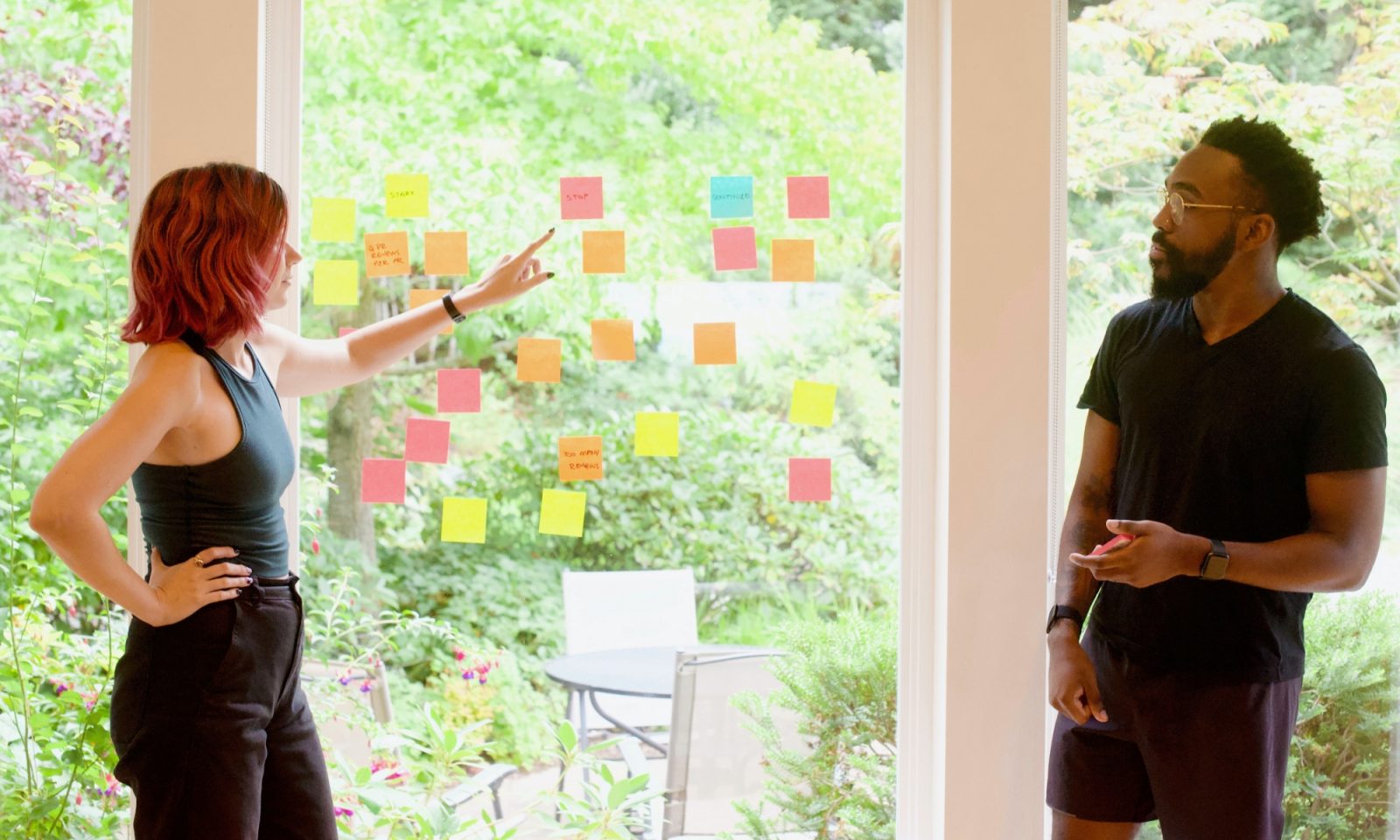 Collaboration is key
Some people recoil when the Post-it Notes come out, but we jump for joy. What can I say? We love a workshop. When managed well, we've found it is the most effective way to win hearts and minds, and to gather a wide range of views.
Crucially, we use workshops to create ownership – ownership of the problem and ownership of the solutions. It allows people to move from apathy to engagement, to feel valued, heard, and part of something bigger.
The climate and ecological crisis is a global problem created by humans, and it needs to be solved by humans. When we work with businesses, what we're aiming to do is to create ownership of the climate and ecological problem; to help people see their individual and business impact, and how they can change that.
As Rusty Schweickart once said: "we're not passengers on spaceship earth, we're crew".
We do that first through exploration of the problem, and then by finding solutions – and here, ownership is key too.

A strategy itself is simply a cohesive response to a challenge, wrapped up in a document. But documents don't make change happen - people do, and, through that, goals are realised. But in all-too-many organisations, strategy is created from the top-down, and most team members just aren't aware. There is a better way: to create your sustainability strategy from the bottom-up. After all, your colleagues know their roles and teams better than anyone else. They know what their clients or customers are asking for and what their suppliers can offer. And, of course, they'll be the ones who need to make the (possibly significant) changes required to make your organisation's vision a reality.
Getting to net-zero carbon, or reducing waste by 90%, isn't something that the CEO and board can deliver. Every employee has a part to play in how their business reaches those targets.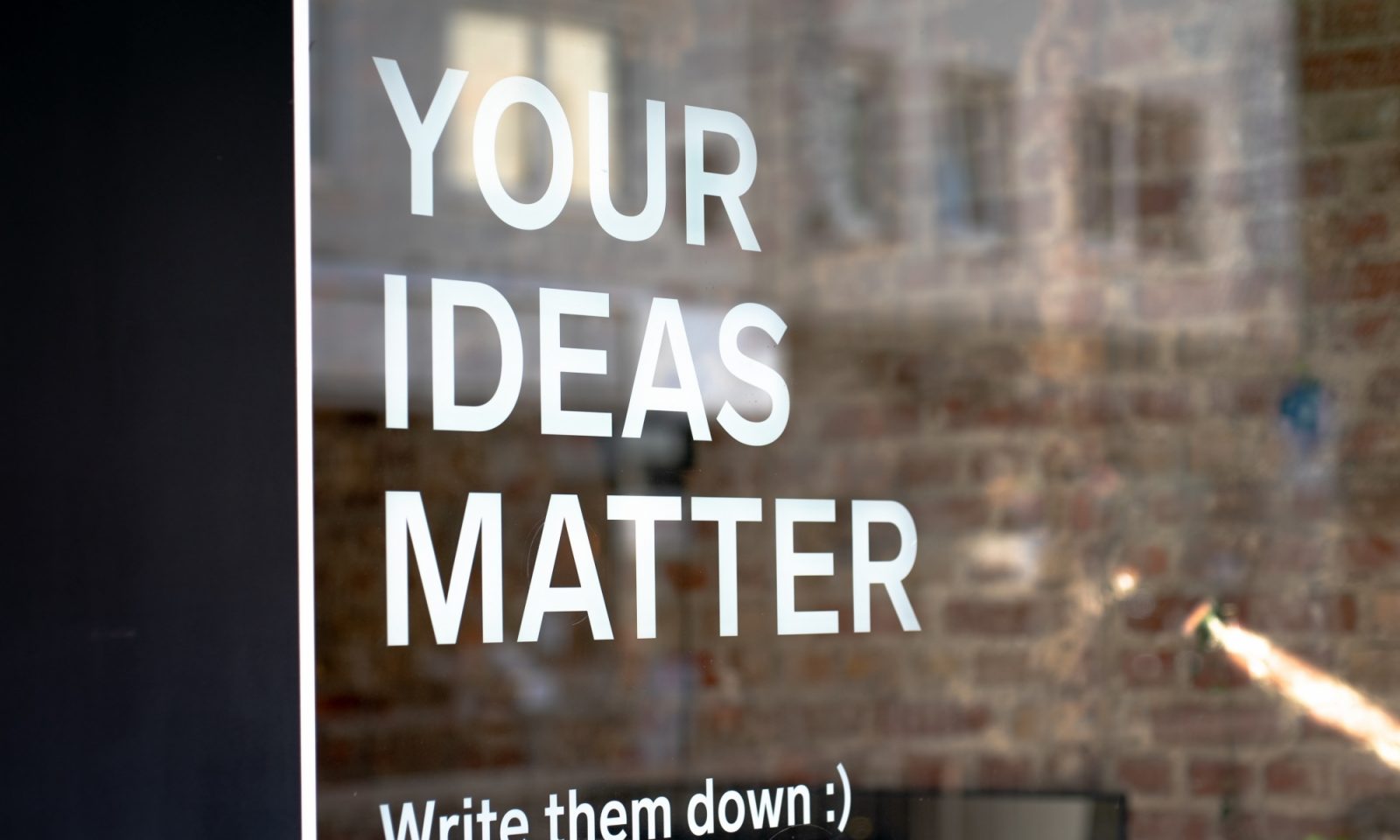 It's simple human psychology that if people come up with the action themselves – they own it – then they're much more likely to actually do it.
How Bioregional can help
We create engaging workshops that ask a key question: what can you and you team do to achieve your organisation's sustainability aims? And of those ideas generated, which ones are you – personally – going to act on?
In one programme, we supported Northampton Partnership Homes to create an all-staff sustainability training course. We then ran four online workshops reaching 60 staff and generating over 150 actions – and, before you ask, we did use Post-it Notes, albeit digital ones, on Mural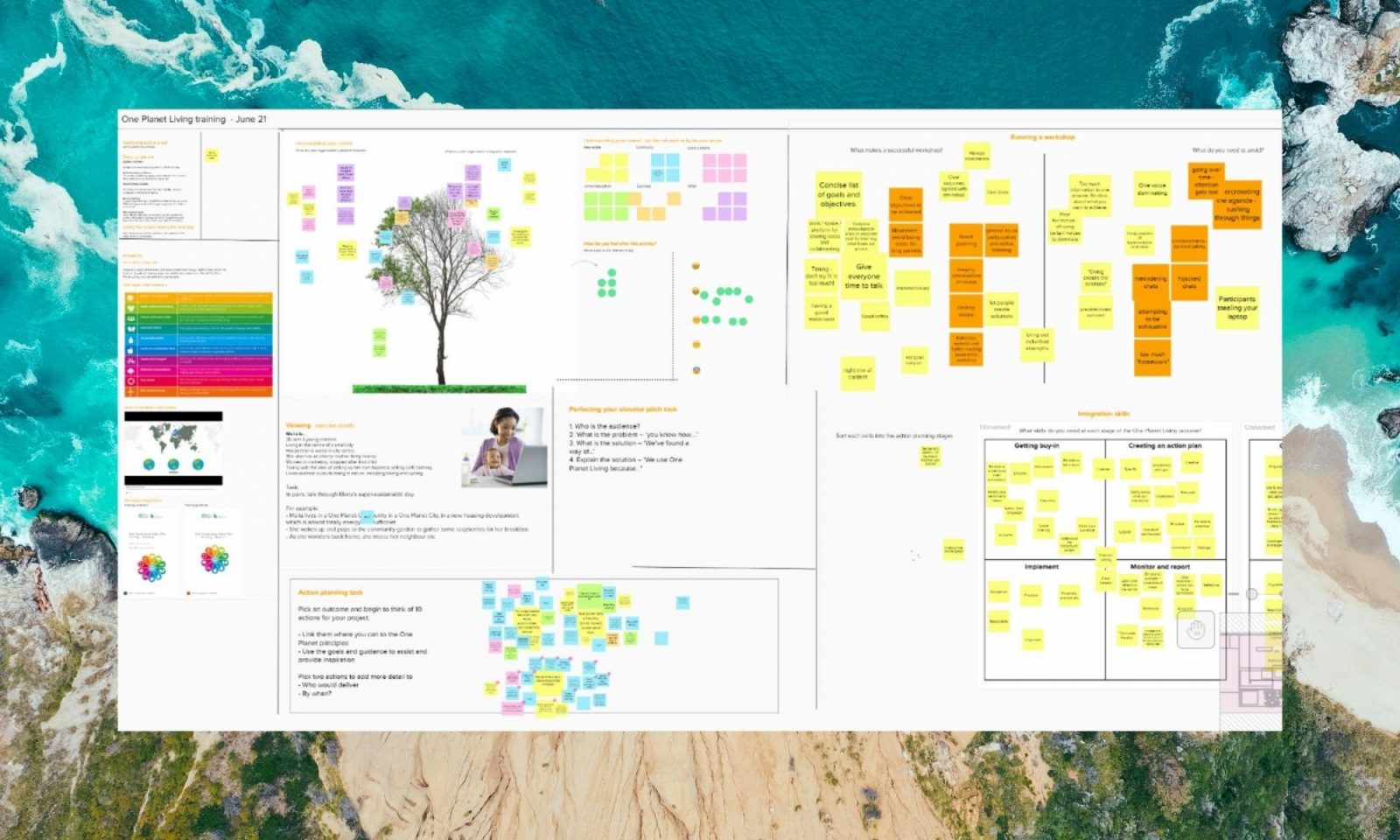 With ABB, a leading global technology company, we worked with a core group to deepen their understanding of the climate and ecological crisis. We spent some time considering the group-level targets before generating actions. Crucially, each delegate took one personal action to deliver themselves. We'll be popping back in a few months to see how they got on.

Structuring workshops using One Planet Living – a holistic framework that considers every aspect of sustainability – ensures nothing slips through the gaps. It also helps to set the ambition – after all, no one can argue with the proposition that we only have one planet and must live within its means.
This process of creating ownership instils a culture of sustainability that is fundamentally good for business; it reduces costs, boosts staff morale, and is attractive to customers too.
I'm off to sort my Post-it Notes into colour order, ready for my next workshop. Get in touch if you'd like to join me.
Image credits: Jason Goodman, Parabol and Mika Baumeister, all via Unsplash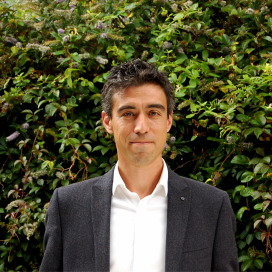 Get in touch
Patrick Clift
Director of Communications and Partnerships
Fill in the form to send your enquiry direct to Patrick