How business can save our wild isles
Nature is in crisis. And nature loss means even bigger trouble for our economy, for us and future generations. That's why we took part in the Save Our Wild Isles business films, which shed a light on how crucial nature is to business
If you have any questions, please do get in touch
The UK is one of the most nature-depleted countries on earth and is also in the bottom 10% of countries for protecting what little nature we have left. This continued loss will ultimately have devastating consequences for us and for future generations.
Our economy is fundamentally reliant on the stability and services provided by our natural world. Without nature, our businesses would collapse.
That's why the Save Our Wild Isles business films, produced by Silverback Films in collaboration with the RSPB, WWF UK, and the National Trust, are so important.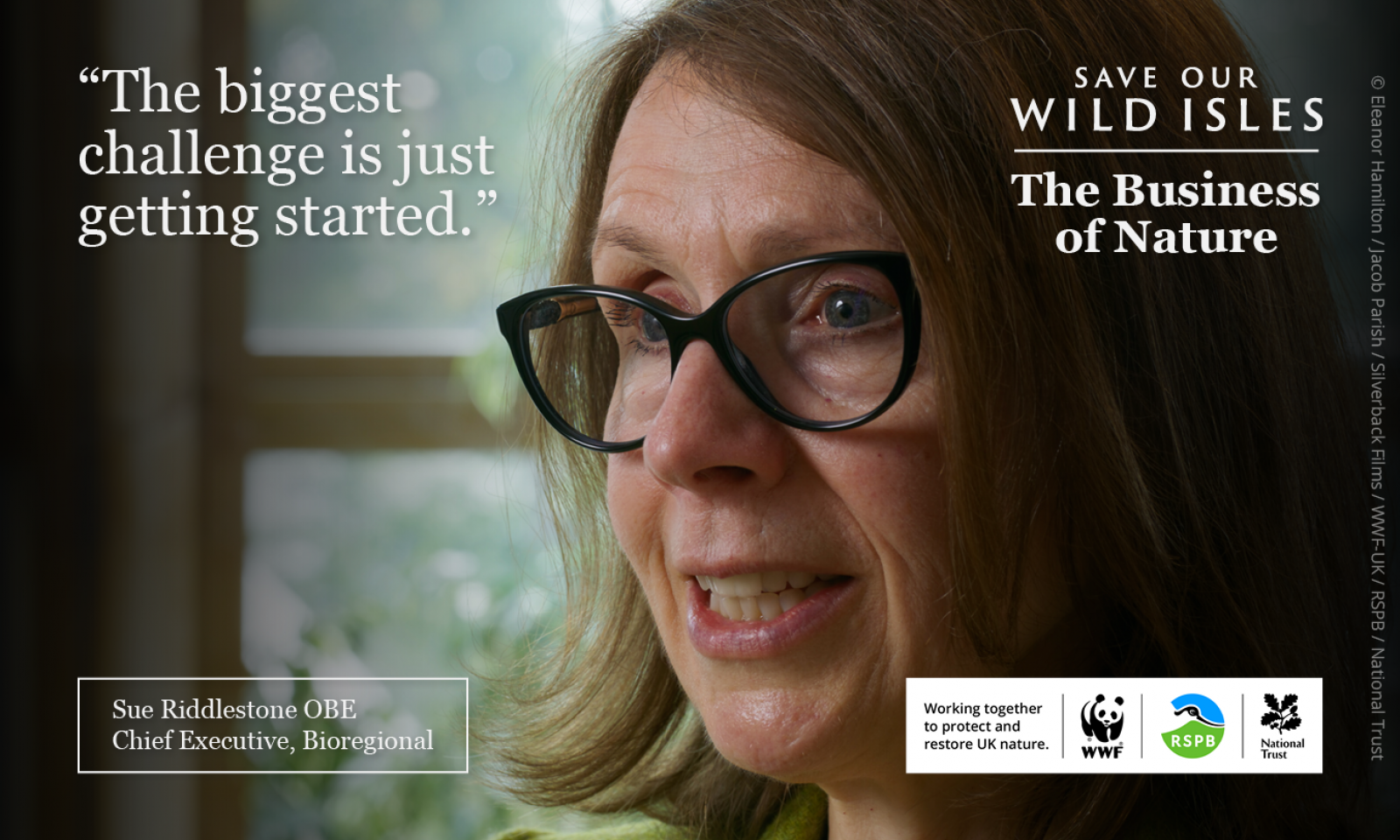 Inspired by the BBC series Wild Isles, this collection of four films has been made for the business community. Each explores the damage that we are inflicting upon nature in the UK, and the key actions that businesses can take to become part of the solution to the nature crisis. Our CEO Sue Riddlestone OBE features alongside other business experts to discuss how we can halt the decline in nature and begin to restore our natural habitats to ensure a thriving economy and a future in which we can live prosperously within our planetary boundaries.
I was excited to join the launch evening earlier this week, hosted at the Chartered Accountants' Hall. We watched clips from the four films before hearing from some of the films' guests, in fireside chats with Deborah Meaden. We heard stories from a farmer who shared the business case for regenerative farming practices, John Lewis Partnership which is exploring different revenue streams from rental, repair, and resale to reduced resource use, and a researcher who is working on low impact alternatives to scallop dredging. The footage we saw was both fascinating and utterly heart wrenching.
But businesses cannot wait for policy or legislation to make a change. They are in the unique position to be able to implement change quickly. The solutions are clear. Business must:
Focus on a long-term vision rather than short-term benefits. Investing in the future without knowing all the detail on paybacks and timeframes might seem like a risk. But the risk of doing nothing is far, far greater.
Start by mapping your impact on nature. It may only be the food you are sourcing from your canteen or the paper for your printer. It may be that your whole business' products rely on having a consistent supply of a natural resource. It won't be perfect at first, but there is a significant impending risk of not being clear on what impacts your operations and supply chains have, and how fragile this resource that you depend on may be.
Stop focusing solely on net zero. As Deborah Meaden impressed, you cannot have a conversation on net zero without considering nature; it is entirely interlinked.
One pertinent example in the media right now is the sewage discharge regularly released by the UK's water companies. In 2021 alone, sewage was discharged into our rivers and seas 370,000 times for a total of 2.7 million hours, polluting our waters and raising health concerns for swimmers. Meanwhile many water companies, including some of the highest sewage dischargers, have set very ambitious targets for net-zero carbon by 2030. We need companies to set carbon reduction targets, but they also need to ramp up their ambition when it comes to protecting and restoring the natural resources they rely upon.
We need to give nature a rest.

Deborah Meaden, entrepreneur and Dragons' Den Investor
I left Monday's launch feeling alarmed at the scale of the challenge we face, but inspired by how pockets of activity have the potential to create huge impact and with the feeling of urgency. We have reached a global tipping point and as Deborah Meaden summarised "we need to give nature a rest".
Read our recent piece on how businesses can support the global goal to be nature-positive, or if you're looking for general sustainability support, view our consultancy services here.
The films are now available to watch below.
Check out the Save Our Wild Isles website to discover the actions you can take for nature.
Photos by ScotlandBigPicture.com / WWF-UK, Eleanor Hamilton / Jacob Parish / Silverback Films / WWF-UK / RSPB / National Trust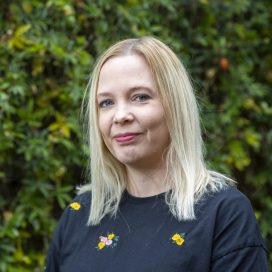 Get in touch
Sian Cooke
Head of Sustainable Business
Fill in the form to send your enquiry direct to Sian