The City of Greater Geelong
The City of Greater Geelong in Victoria is the third council in Australia to be formally assessed against the ten One Planet Living principles
If you have any questions, please do get in touch
Geelong has been working with the Bioregional Australia One Planet Living process over the last two years and its recognition is based on its existing performance and current sustainability strategies and policies. The framework is based on ten easy-to-grasp principles that enable organisations to plan for, deliver and communicate sustainable development.
Its Environmental Management Strategy, for example, outlines the city's priorities: demonstrating Council leadership, which includes decreasing greenhouse emissions and supporting renewable energy; fostering the development of a greener economy; and enhancing natural areas and ecosystem health.
The City Council has also implemented numerous projects, which contribute to its journey towards One Planet Living. These include:
Ben Gill, International Technical Manager for One Planet Communities, says: "The City of Greater Geelong has shown great leadership and vision on how local government can actually head the charge on sustainability by assessing themselves against the only metric that really matters – one planet living."
He adds: "We look forward to following Geelong's progress as the city works towards reaching its targets for 2030 and encourage them to align these targets as closely as possible to the metrics of the planet."
Andy Richards, Councillor at Geelong City Council, comments: "We are consuming resources and polluting the planet at a level the Earth cannot sustain, so pursuing best practice environmental practices such as One Planet Living are of utmost importance."
He adds: "We look forward to continuing great partnerships with our community and encourage everyone to join us by adopting the principles for your home, business, organisation or community group."
About Geelong
Geelong is a port city and the second largest city in Victoria. It is known for its stunning waterfront area and is the gateway to the Bellarine Penninsula and the Great Ocean Road. It follows Yarra (Victoria) and Fremantle (Western Australia) in being recognised for its use of One Planet Living by Bioregional Australia. Fremantle has now been endorsed as a One Planet City – only the second in the world – by Bioregional with a One Planet Action Plan based on the ten One Planet Living principles.
Image: Presentation of OPL Certificate to City of Greater Geelong
From Left to right: Rodney Thomas (Manager, Environment & Natural Resources, City of Greater Geelong), Russell Fisher (Chair, Bioregional Australia Foundation), Cr. Andy Richards (Councillor, City of Greater Geelong), Suzette Jackson (Executive Officer, Bioregional Australia Foundation), Marc Mullins (Education Officer, Environment and Natural Resources, City of Greater Geelong).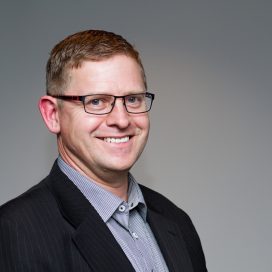 Get in touch
Contact us to find out more about how we can help your organisation use One Planet Living
Dr. Turlough Guerin
Bioregional Australia board director
Fill in the form to send your enquiry direct to Dr. Turlough