Green business network set up by Bioregional appoints first CEO
Oxfordshire Greentech has gone from strength to strength since Bioregional helped to launch the initiative in 2019. As the low-carbon business network appoints its first Chief Executive Hannah Scott, Lewis Knight looks back on some of its greatest achievements so far
If you have any questions, please do get in touch
Bioregional helped to establish Oxfordshire Greentech in 2019 alongside Cherwell District Council and Cambridge Cleantech.
Originally part of the £3.2m OxFutures project, this ambitious initiative aimed to grow and scale the low-carbon economy for the region, and Oxfordshire Greentech has been flourishing as its own standalone network since February 2019.
Since then, under Bioregional's stewardship, the low-carbon business network has grown rapidly to include 71 member businesses, from lawyers and office furniture sellers to architects and low-carbon energy businesses.
Since its launch, our Oxfordshire-based team – including myself, Hannah Scott, Nicole Lazarus, and Oliver Smith – have been instrumental in the day-to-day running of the network.
This changed in early April, when Hannah joined Oxfordshire Greentech as its new Chief Executive and first full-time employee.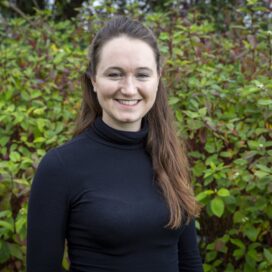 Oxfordshire Greentech has been a huge part of my life over the last four years and the opportunity to devote myself full time to developing the network and supporting members was too good an opportunity to miss. I'm immensely grateful for all the support that I have had from Bioregional and very much look forward to continuing to work with them and other key stakeholders from the region.

Hannah Scott, CEO, Oxfordshire Greentech
This significant milestone means that Bioregional will step back from the day-to-day running of Oxfordshire Greentech. However, we will continue to support this vital business network, through our seat on Oxfordshire Greentech's board and by continuing to work closely with and champion the great work that it does in bringing together the region's like-minded entrepreneurs and innovators to collaborate and inspire.
Here are just some of the highlights since its inception:
Successful launch at Oxford University's Saïd Business School
In 2019, we celebrated the launch of Oxfordshire Greentech at the famous Saïd Business School, which attracted over 170 attendees from local businesses and organisations. We welcomed world-class speakers, followed by an exciting Q&A and networking session, and received an overwhelming response from the business, academic and public sector community in the county.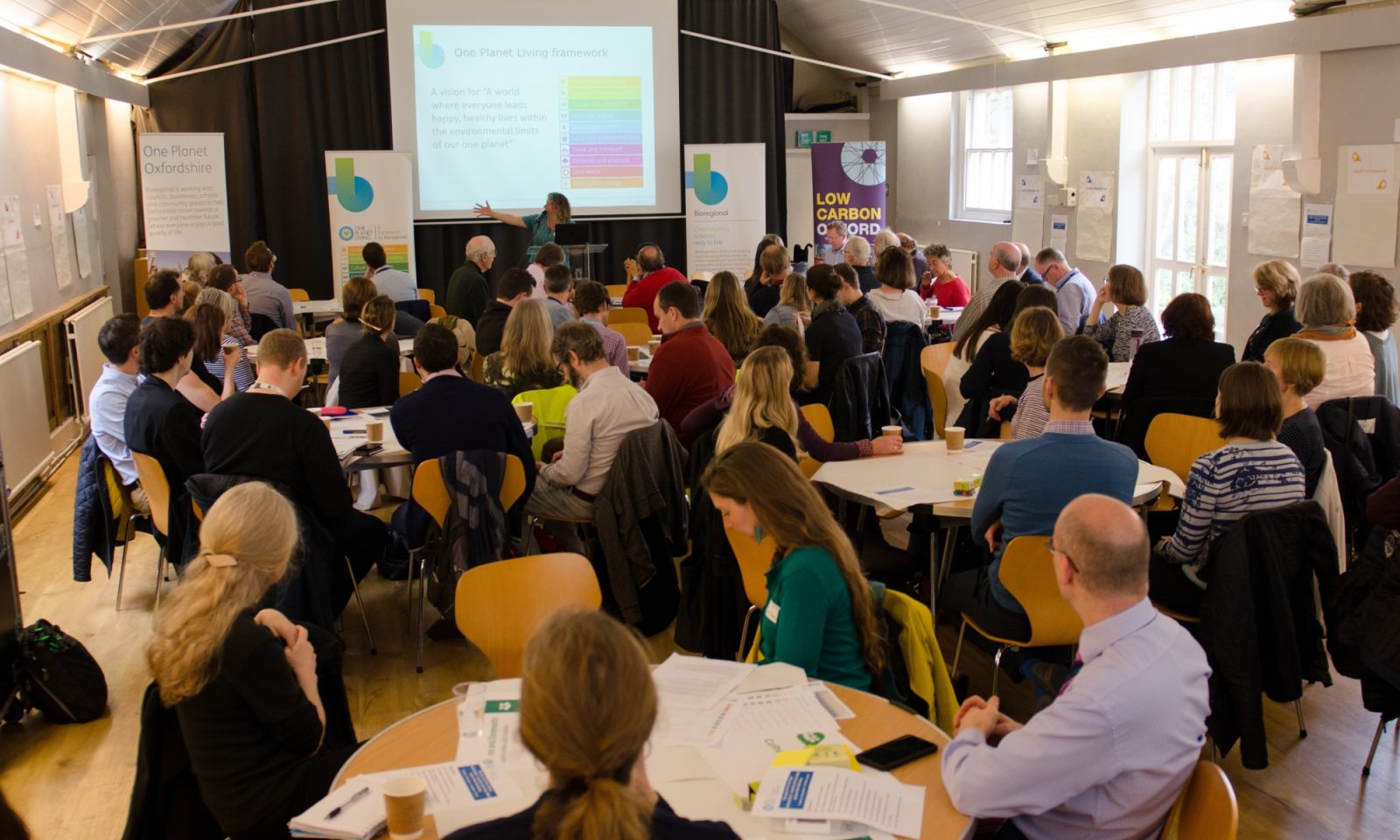 One Planet Oxfordshire
Oxfordshire Greentech is a fundamental member of the One Planet Oxfordshire network, which brings together a wide range of local councils, organisations, businesses, schools and community groups from across the county to collaboratively create a 'shared vision' for a better, more sustainable future.
Access to Finance conference
In March 2023, Oxfordshire Greentech held a successful Access to Finance conference, supported by Cambridge Cleantech and STFC Business & Innovation. Over the course of two days, innovators, investors, grant funders, professional services firms and more came together to discuss funding for the Oxfordshire innovation ecosystem. Speakers gave invaluable advice and insight into the mind of an investor, while exciting start-ups pitched their technology of the future to the audience. We also created an Access to Finance Special Interest Group, which provides Greentech members with expert insight into different types of funding, advice, and access to funders looking to fund green and low-carbon products and services.
Switch Up Your Lunch Series
Switch Up Your Lunch is an annual campaign by Oxfordshire Greentech in partnership with Good Food Oxfordshire. To encourage people to make a positive difference to the environment, Switch Up Your Lunch invites everyone in Oxfordshire - from companies and community groups to schools and universities – to pledge to eat a vegetarian or vegan lunch every year in June. In 2022, a total of 22,000 people (about the seating capacity of Madison Square Garden) across 47 organisations took part.
Making the future the present: delivering zero-carbon homes in Oxfordshire
In partnership with Bioregional and the Oxfordshire Zero Carbon Homes Initiative, Oxfordshire Greentech hosted the 'Making the future the present: delivering zero-carbon homes in Oxfordshire' event at the Perch Eco Business Centre in April 2022. Speakers from Oxford County Council, Greencore, LETI, UKGBC and others shed light on the viability of building to zero-carbon standards and how we can accelerate the move towards a zero-carbon built environment in Oxfordshire.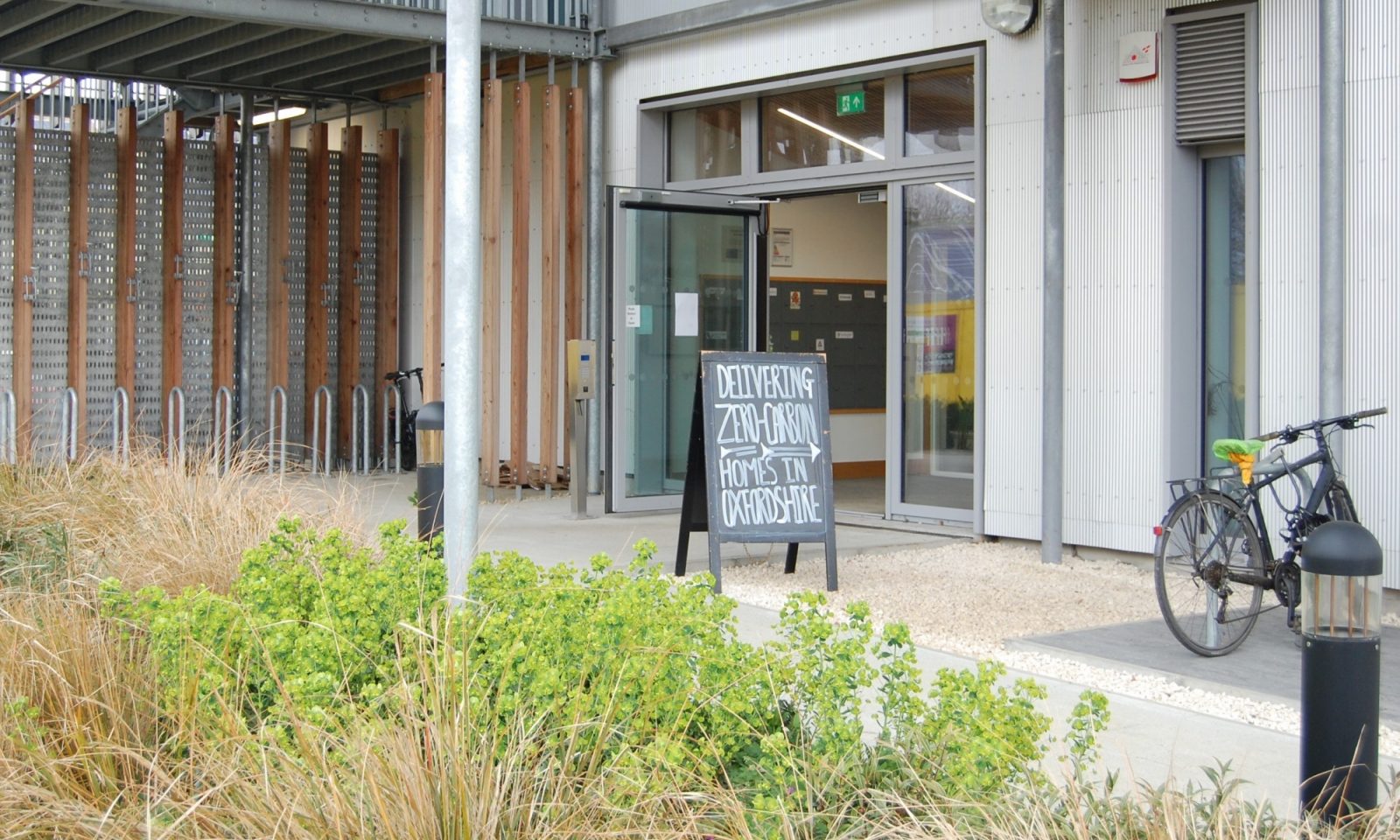 Beyond COP26: How Oxfordshire is powering the zero-carbon transition
In the wake of COP26, Oxfordshire Greentech and its affiliate network Cambridge Cleantech held its annual conference, in association with Oxfordshire Local Enterprise Partnership (OxLEP) and the OxFutures programme. The event sought to understand the national and regional context around the zero-carbon economy, shed light on inspirational stories from leading Oxfordshire businesses, and offer practical advice to businesses on net zero and sustainable products and services.
Energy Pathfinders:2050
Oxfordshire Greentech established the Energy Pathfinders:2050, in partnership with OxLEP. Energy Pathfinders is a competition seeking to find and showcase the best energy projects from across Oxfordshire. Selected projects become part of an Energy Pathfinder showcase for clean technology, helping to connect winners with potential investors, influencers and customers.
We're so proud of Oxfordshire Greentech's progress so far. In true entrepreneurial spirit, Bioregional created and grew this network from nothing and it is still here and continuing to blossom. Hannah Scott has been integral to the development of Oxfordshire Greentech over the last four years through her work as Communications and Members Manager and Network Manager. With Hannah now at the helm, we know it will continue to flourish, and we'll be supporting every step of the way.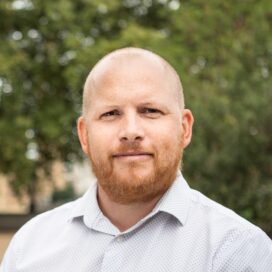 Get in touch
Lewis Knight
Head of Sustainable Places
Fill in the form to send your enquiry direct to Lewis