The new Net-Zero Standard: why it matters and what it means for your business
The new definition of 'net-zero carbon' from the Science Based Targets initiative requires emissions cuts of at least 90% before offsets can be used, and will transform how businesses respond to the climate emergency
If you have any questions, please do get in touch
The concept of reaching 'net-zero' greenhouse gas emissions has come to the fore in recent years. Many companies, and most listed businesses, have announced plans to become net zero, usually by 2050 at the latest, as part of a global effort to halt dangerous climate breakdown.
However, the definition of net-zero, as well as the path to get there, is interpreted in myriad ways. Many pledges place more emphasis on the 'net' than the 'zero' or rely on the emergence of unproven technology.
But this could be set to change after the Science Based Targets initiative (SBTi) released new guidance on the eve of COP26 setting out the world's first science-based definition of net zero. The SBTi's new net-zero definition is simple, but will have radical implications.
We need to reset the norms by which we run our global economy. And this standard can help us start doing that

Patrick Frick, Global Commons Alliance
To be recognised as a 'net-zero business' acting in line with climate science, businesses must now at least halve their emissions by 2030, and reduce them by 90% by 2050 at the latest, all without the use of carbon offsetting.
Given that businesses, if all their environmental impacts are considered, account for an estimated 80 to 85% of global emissions, the adoption of a common, science-based approach is vital if we are to limit global warming to 1.5°C above pre-industrial levels.
The SBTi's new guidance builds on its previous work to drive corporate decarbonisation by validating carbon reduction targets that are in line with the 1.5°C target. This has proven highly effective – companies with validated science-based targets (SBTs) cut their emissions by 25% between 2015 and 2020, compared with a global increase of 3.4%.
The new net-zero standard has been developed over the past two years in consultation with independent experts and over 80 companies testing the target-setting tool and reviewing the criteria to provide feedback.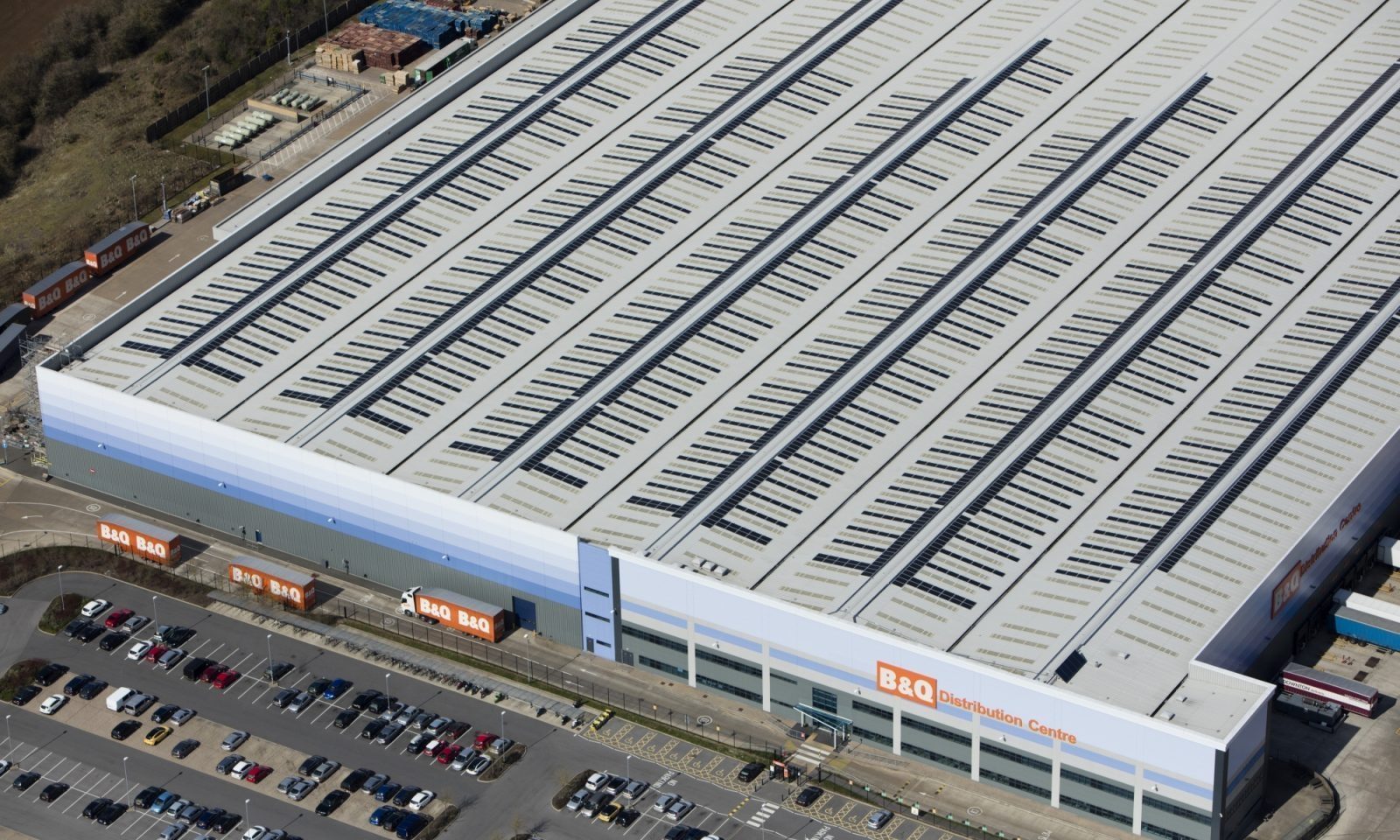 What exactly is the new guidance?
The new framework requires businesses to develop both a short term and a long-term response to reducing emissions that is in line with climate science, setting the following requirements for companies:
1. Near-term SBT: Urgent interim targets focussing on rapid, deep emissions cuts, to prevent carbon build-up in the atmosphere from reaching critical levels between now and 2050. For scope 1 and 2 emissions (from direct fuel consumption and electricity use) this means halving emissions by 2030 as a minimum. The targets should be met within five to 10 years. This marks a change in previous SBTi guidance, which allowed interim targets to be met within 15 years.
2. Long-term SBT: The aim of the SBTi has always been to achieve net-zero carbon by 2050. It has now clarified what this means and is now also offering a target validation for long-term net-zero targets. This means:

emissions cuts of at least 90% across scopes 1, 2, and 3. Agricultural and forestry businesses will be required to cut emissions by 80%, reflecting the greater challenges faced by businesses in this sector.
inclusion of 90% of scope 3 emissions in the long-term target. For the near-term target, companies need to include two-thirds of scope 3 emissions (indirect emissions from value chains and products). This acknowledges the challenges that companies encounter with scope 3 and allows for a gradual increase in ambition.
3. Neutralisation: When a net-zero target date is reached, a company's remaining emissions, a maximum of 10%, will need to be neutralised (i.e., offset) to reach net zero, using only carbon removal projects such as reforestation and direct air carbon capture.
4. Beyond value chain mitigation: Additionally, the SBTi recommends that decarbonisation activities outside of a company's value chain are also needed due to the urgent challenges of the climate crisis. These activities are not a substitute for the rapid reductions needed in a company's own value chain.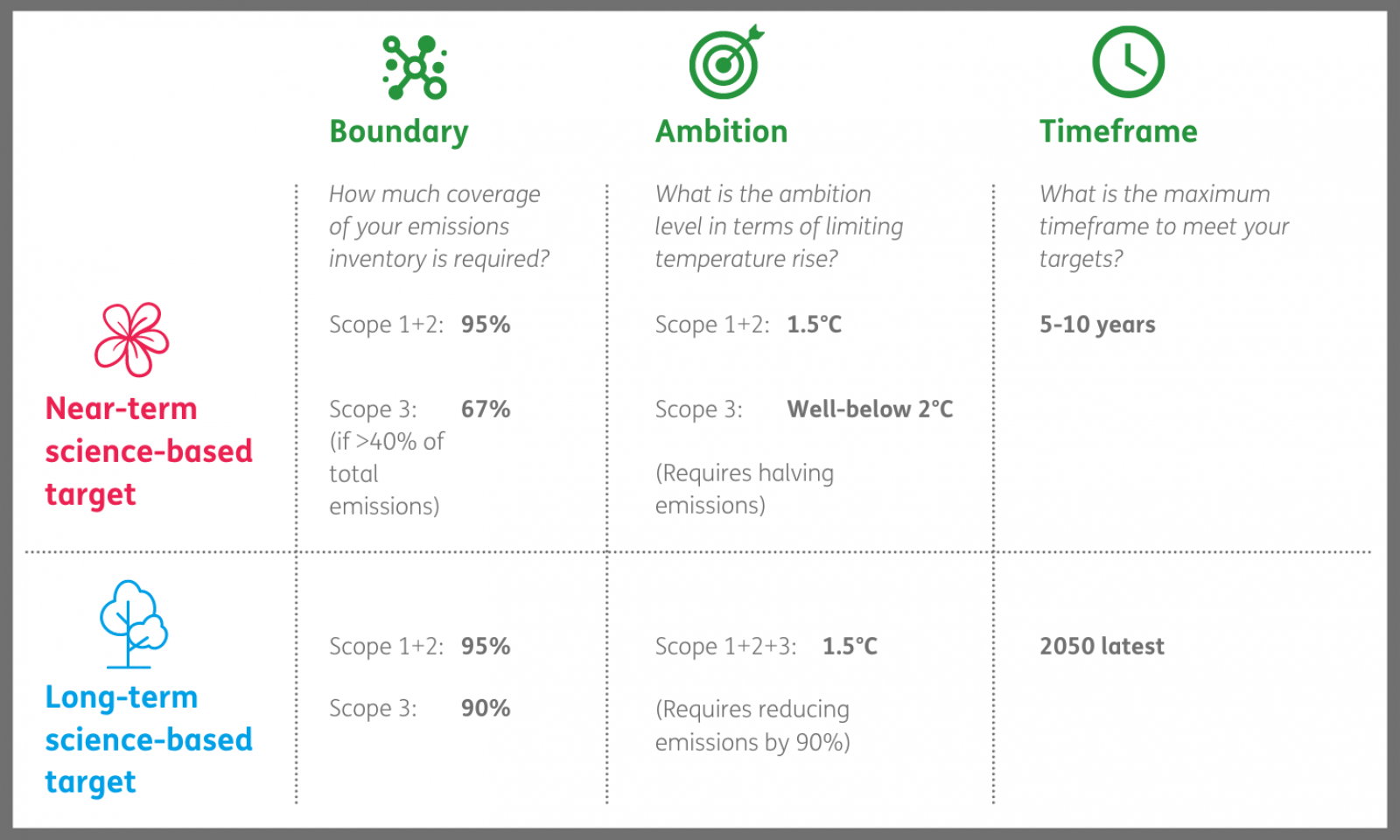 The new net-zero standard is something that is urgently needed, and it's fantastic that businesses can now set a clear, science-based path to net-zero.

Sian Cooke, Head of Sustainable Business, Bioregional
What impact will this have?
The SBTi's focus on rapid and deep emissions cuts, while severely restricting the use of offsetting for net-zero claims, will have a profound effect on the approach that businesses take to sustainability. The near-term targets set a critical five to 10-year timeline for companies to take credible action to make net-zero viable.
Businesses that have worked on their science-based target and have near-term SBTs in line with the 1.5°C pathway can be assured that this is contributing to their net-zero strategy. Companies with long-term targets (closer to 2040 and 2050) are also in a good position to incorporate the new SBTi standard into their carbon plans. Companies with both are in a great position.
However, many businesses' net-zero strategies either rely on unproven technology or put considerable faith in offsetting, despite the fact that academic research suggests severe limitations with this approach. To act in line with the science, these businesses' sustainability strategies will need to be radically rethought.
This standard supports the approach that Bioregional has been encouraging for over a decade. Covering scope 3 as well as scope 1 and 2, and moving away from a focus on offsets are crucial to ensure credible commitments and that urgent action is taken

Sian Cooke, Head of Sustainable Business, Bioregional
To understand more about how Bioregional can support your business, contact Sian Cooke, our Head of Sustainable Business, via the contact form below.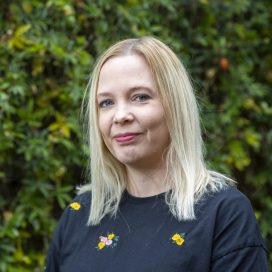 Get in touch
Sian Cooke
Head of Sustainable Business
Fill in the form to send your enquiry direct to Sian