Springfield Meadows – zero-carbon homes immersed in nature
Ssassy Property aims to create the future of housing developments – a community of people living happy, healthy, sustainable lives in zero-carbon homes with space for nature
If you have any questions, please do get in touch
Springfield Meadows, developed by Ssassy Property, is a custom-build housing development on the outskirts of Oxfordshire village Southmoor.
It has used One Planet Living throughout its design and planning processes and will do so in its construction phase too. This ambitious development has had its One Planet Action Plan endorsed as a Global Leader in One Planet Living by Bioregional.
The development proposal offers 16 plots for custom-build options of 2, 3, 4 and 5 bed homes. There are 9 affordable homes, which are being designed and delivered to the same high standards.
Creating warm, healthy homes in a thriving, green community
Springfield Meadows is designed to help residents lead happier and healthier lives with a very small carbon footprint, engaging with nature and creating a strong sense of community.
The homes, built using local labour, will be highly energy efficient, using natural materials and good ventilation. The use of an innovative construction system using natural materials like hemp will create an approximately 90% reduction in carbon emissions due to construction compared to a standard home in the UK of a similar size.
All homes are designed to be zero carbon in operation, with solar panels and connection to green power for any surplus demand. Residents will be able to connect with nature, as they benefit from large gardens offering the opportunity for growing their own food, a central green space to enjoy as a community, a wildlife pond, a community orchard, and a herb garden.
A model for sustainable rural development
As a rural development that's also responding to housing need in the area, the scheme is required by planning rules to be relatively low-density. This has enabled the creation of a place full of nature and space, with a wildlife pond, community orchard and herb garden. To incentivise sustainable modes of travel, excellent bus connections are enhanced by free bus vouchers for residents in their first year of residence.
There will also be a car-club with electric vehicles, promoted by Ssassy Property, helping to cultivate a sustainable sharing culture and strengthening community bonds by providing opportunities for residents to meet and chat.

Ssassy Property wants to create a sense of community, as well as encourage residents to live more sustainable lives. It will establish a management company and incorporate the One Planet Action Plan into its initial remit. The company will then be handed over to residents, giving them a sense of ownership of their community.

Ssassy has really demonstrated the scale of ambition and the sheer determination necessary to achieve a net zero carbon UK by 2030. But more importantly, they have proved to all other developers and housebuilders that true zero-carbon development can be done.

Nicole Lazarus, Head of One Planet Living
One Planet Living highlights
Zero carbon energy: All buildings will be net zero carbon across the year, using onsite photovoltaics and connection to green power for surplus demand
Materials and products: Innovative construction system using natural materials like hemp to deliver an approximately 90% reduction in greenhouse gas emissions during construction compared to a standard home in the UK. This will save in the region of 250 tonnes of emissions across the site – the equivalent of taking 50 cars off the road for a year.
Travel and transport: The rural site has excellent bus connections. Free bus vouchers will be provided in the first year, and a car-club with electric vehicles will be promoted
Equity and local economy: 35% tenure-blind affordable housing
About the developer
Ssassy Property delivers highly sustainable and beautifully designed projects in its home patch of Oxfordshire and the Thames Valley. Its philosophy is to ensure its schemes are beneficial to local communities and the environment.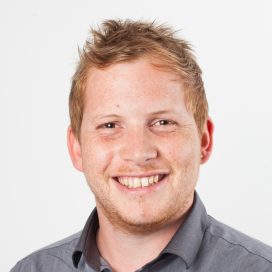 Get in touch
Contact us to find out how we can help you use One Planet Living to build better, more sustainable homes and communities
Lewis Knight
Programme Manager
Fill in the form to send your enquiry direct to Lewis