Net-zero carbon consultancy
Bioregional has provided expert net-zero carbon consultancy services for more than 15 years. We can help conduct carbon footprinting, set Science Based Targets, calculate your scope 1, 2 and 3 emissions, and create a net-zero carbon roadmap.
We have extensive experience in helping businesses of all sizes, including B&Q, to develop its net-zero carbon strategy. We help partners set ambitious, science-based carbon targets based on the need to achieve a 1.5ºC world.

Calculating your carbon footprint

We start by accurately measuring your footprint, including calculating Scope 1, 2 and 3 emissions. This also acts as a 'gap analysis' – we find what data is missing and propose a plan for filling in these gaps.

Our aim is to help improve your reporting over time in a series of manageable steps and ensure it's compliant with relevant legislation and reporting frameworks. Frameworks include the Greenhouse Gas Protocol, ISO 14064, the Science-based Targets initiative and the Carbon Disclosure Project. We can also provide support with wider sustainability reporting beyond carbon.

Creating your net-zero carbon roadmap

Having calculated your current carbon footprint, we can help develop a property energy and carbon strategy with short and long-term targets. We use spreadsheet-based modelling and work with your property team to understand:

What has been achieved so far
What is possible, in line with your business needs.

Our energy experts can then propose the best solutions for your business including energy efficiency opportunities, green energy procurement and renewables.

Greening logistics and other key intervention points

Working alongside experts in your relevant teams, we can provide carbon modelling and propose carbon-saving opportunities within your logistics network. This could include alternative technologies and fuels and EVs. We keep you up to speed on trends in logistics sustainability.

We also have experience with reviewing and proposing solutions for other main areas of your carbon footprint including business travel, waste and upstream and downstream impacts eg customer energy use.
We work with organisations to quantify and understand their scope 3 emissions and we provide a range of support to help them develop actionable plans to reduce them. Our recent clients include NG Bailey, Mitchells & Butlers, Frobishers, Pizza Hut and Southbank Centre.
Sustainable business consultancy services brochure
This summary brochure outlines our core sustainability services for organisations. Discover what sets us apart and how we can help your business.
Download PDF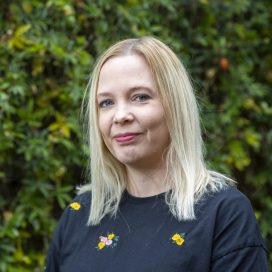 Get in touch
Contact us to find out how we can help your organisation reach net zero
Sian Cooke
Head of Sustainable Business
Fill in the form to send your enquiry direct to Sian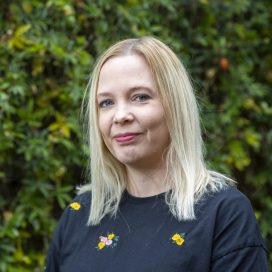 Get in touch
Contact us to find out how we can help your organisation reach net zero
Sian Cooke
Head of Sustainable Business
Fill in the form to send your enquiry direct to Sian