Grow Community
A thriving, green alternative to traditional suburbia. This One Planet Community is a ferry ride away from Seattle and is offering its residents a healthier, happier and greener way to live
If you have any questions, please do get in touch
Sustainability in Seattle
Grow Community is on Bainbridge Island, a 25-minute ferry ride from downtown Seattle – the biggest city in Northwest USA and home of Boeing and Microsoft. 131 homes have been built in line with a sustainability action plan based on the ten One Planet Living principles.
The emphasis is on creating a compact, neighbourly community with plenty of shared green space and essential services, and facilities all a short walk or cycle ride away. Grow Community is in stark contrast to the car-dependent suburbia and huge homes found across the American suburbs.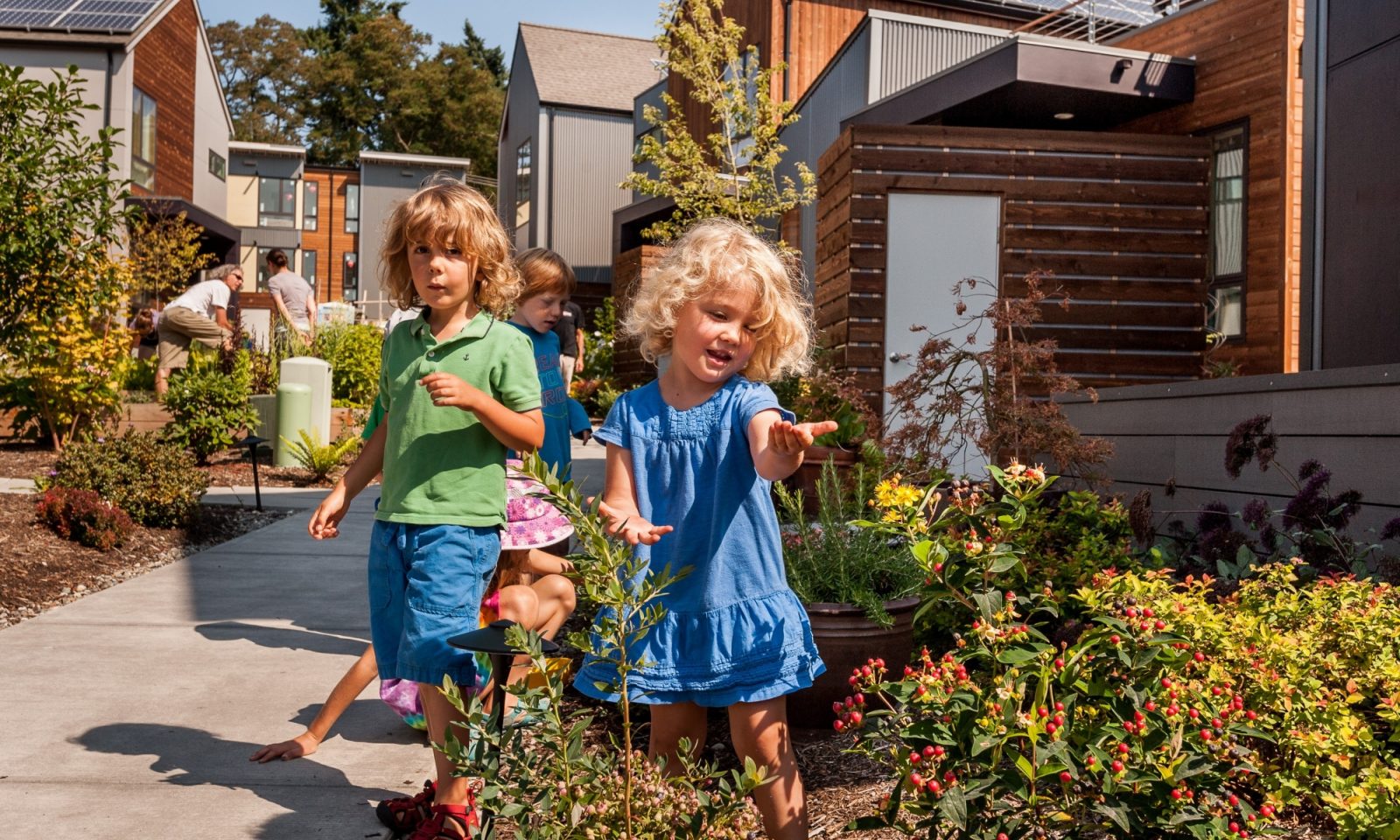 Grow Community has highly insulated, airtight, all-electric homes. Residents have the option of installing enough power-generating rooftop photovoltaic (PV) panels to meet almost all of their homes' energy demands – or even exceed it in some cases. In Grow Community's first phase, 22 of the 23 households have opted for PV panels, supplying them with grid-connected, zero-carbon solar power. Electrically powered air source heat pumps with heat exchangers keep them warm and well ventilated in winter.
With car parking spaces separate from the homes and only one car parking space per property, residents are encouraged to cycle and walk instead of driving. Grow Community has shared gardens, its own orchard, woodland, a green and a community building. The development is designed to appeal to people of all ages and life stages – young adults, families with children and retirees.
We wanted to build a unique community at Grow - one that comes together to do its part for the planet. And it worked - the residents have taken the ball and run with it.

Greg Lotakis, Grow Community Project Manager at Asani
Culture and community
65% of residents participating in the communal gardens
Travel and transport
A survey showed an 85% increase in walking and 30% in cycling by residents since moving to Grow
Zero carbon energy
Tracking of eight homes shows the PV met more than 85% of electricity demand and electricity bills are as little as $8/month
One Planet Living is our vision of a world where we can live happily within the Earth's resources, and a straightforward framework to achieve this
Find out more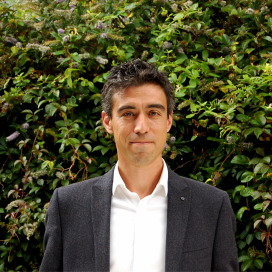 Get in touch
Patrick Clift
Director of Communications and Partnerships
Fill in the form to send your enquiry direct to Patrick