Using materiality assessments to drive sustainability strategy development and reporting
Which issues matter most to your business? Bioregional can help make sure your materiality assessment links to your reporting process and strategy development
Understanding the most significant social, economic and environmental issues for your business must be the foundation for developing any sustainability strategy or reporting process.

Stakeholder engagement

Who should you be talking to and why? We regularly manage stakeholder engagement, helping you understand what information to gather, from which internal and external stakeholders, and how best to collect it. The outcome of this is rich information on your most material and pressing issues.

Future trends analysis

What will the world look like in future, and are you equipped to adapt to it? Understanding the trends that are impacting on your sector will enable you to future-proof your sustainability strategy and approach and be fully equipped to seize emerging opportunities and manage risks.

Gap analysis and competitor analysis

Are you focusing on the right things? What are others doing? We can work with you to conduct a thorough review of your current sustainability activity as well as competitor activities. This will enable us to map your activities against the material issues identified through stakeholder engagement and future trends analysis.
Sustainable business consultancy services brochure
This summary brochure outlines our core sustainability services for organisations. Discover what sets us apart and how we can help your business.
Download PDF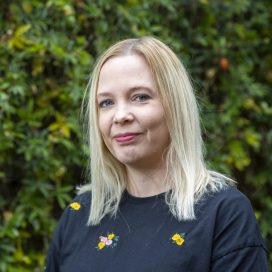 Get in touch
Contact us to find out how we can help your business with a materiality assessment
Sian Cooke
Head of Sustainable Business
Fill in the form to send your enquiry direct to Sian