Beyond zero-carbon homes: we must design for sustainable living
Last night, our CEO Sue Riddlestone was on BBC London. Letting the cameras into her own eco-village home at BedZED, she shared how and why sustainable living must be embedded into our housing and communities
If you have any questions, please do get in touch
"Home is where the heart is". "Home comforts". "Safe as houses".
There really is no place like home. Our homes mean a lot to us, and as well as being sanctuaries, they may also be one of the best places for tackling the climate and ecological emergency.
Globally, we are consuming and polluting too much. If everyone lived like the average European, we would need 3 planets' worth of resources to sustain us. Our homes - how we build them, where we build them and how we live in them – influence more than half of our environmental footprint.
So, as housebuilders and developers, we need to build sustainably and create zero carbon homes, while also considering the lives of people living in them. Especially if we want to achieve our net-zero targets.
No-one wakes up in the morning thinking: "today, I will wreck the planet." It's the way our society is set up – the easy choice is often the most damaging. For people to live a sustainable lifestyle, we must ensure it's the path of least resistance.
This was our approach when we built BedZED in 2002. And I'm living proof it works. I helped conceive of and develop the eco-village and love it so much that I bought a house here. At first, it did seem like a futuristic way to live but within weeks, it was my new normal.
Last night on BBC London I shared how 18 years later, along with many other residents, I'm still here, enjoying the community with a drastically reduced environmental footprint.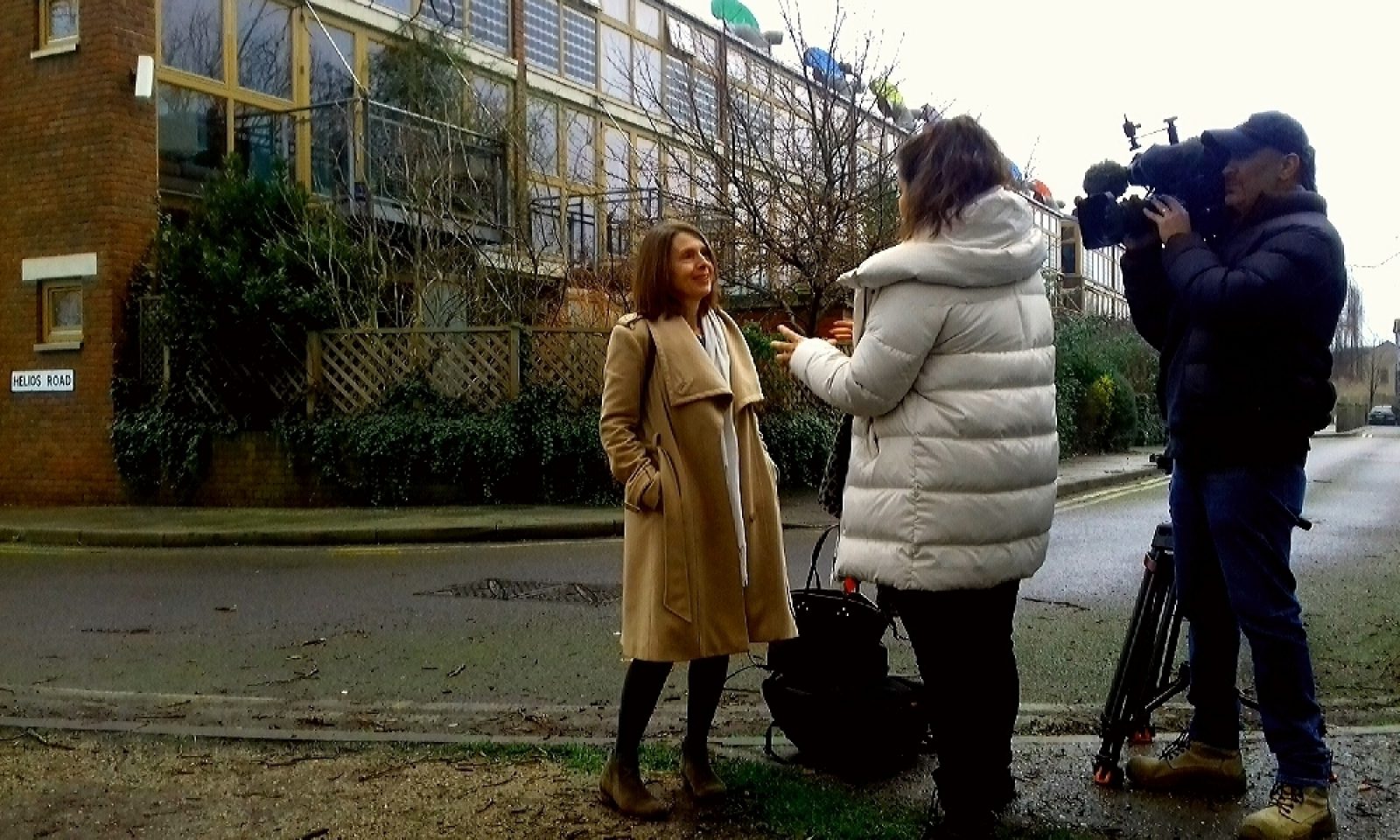 How do you design for sustainable living?
It sounds trite, but it's simple! There are three main things to think about:
How we build homes They must be energy efficient and supplied by renewables (offsite, onsite or a mix). Not only does this make them zero-carbon, it also drastically reduces bills. Like at Elmsbrook in Oxfordshire, where residents are saving an average of £400 a year in warm, comfortable houses.
We also need to build with sustainable, low embodied impact materials like wood, reducing the amount of energy-guzzling concrete. Springfield Meadows, also in Oxfordshire, is using hemp-lime panels to reduce carbon emissions by 90%.
Where we build them. Building near, or building in new, public transport and amenities like shops and schools reduce the need to use a car. One Brighton was the UK's first car-free development, with disabled parking and an onsite car club. One resident remarked: "we certainly have saved a lot of money on transport."
The choices residents can make. While this does require engagement from people, there are plenty of ways to make the sustainable choice the easy choice:
Providing cycling infrastructure, like paths and bike sheds
Using low-energy and water-saving appliances as the standard
Building in plenty of space for nature with community gardens and green roofs
Creating a community intranet or email group where people can swap and share books, clothes and tools. WGV in Western Australia provided residents with a manual before the moved in about what they can do to reduce their footprint
Designing space for home working, reducing the need to commute.
It's not a sacrifice
These sustainability features are not only good for the planet, but good for the residents. It's a better place to live. In BedZED, the road has been pushed to the outside of the development, so children play in the streets, safely away from cars. Hearing them on a summer evening is truly special.
People also have more chances to meet. The average resident knows 20 of their neighbours, compared to six at a development across the road. We get to know one another at the community growing space, through the cleverly placed gardens, in the café, and through the residents' email group when we swap second-hand goods or borrow a screwdriver.
In the age of loneliness and longing for community spirit, it's hard to ignore how unique and life-enhancing this is. Residents say it's a better life and they save money - what's not to like!
In the age of loneliness and longing for community spirit, it's hard to ignore how unique and life-enhancing BedZED's sense of community is.
We must make this the norm
From our learning with BedZED, we created the One Planet Living sustainability framework that's helped developments around the world – from Oxfordshire to Canada – create better places to live. We know it can be done within the normal range of build costs and we can include affordable housing too.
But it's still virtually non-existent in the UK. There are many reasons why. A big one being that the zero-carbon homes standard was scrapped in 2016. We were going to be the first country in the world to make this commitment. Sadly, this is no longer the case - read more about my thoughts on zero-carbon homes.
There is a government target for 300,000 new homes per year. If we are to have any chance of achieving our net-zero targets and averting the climate and ecological crisis, they must ALL be zero carbon and designed for sustainable living.
We also need to retrofit the UK's existing 26 million homes so they are cosier, run on renewables and tackle fuel poverty.
I think the industry has learned a lot since BedZED was built. Many of housebuilders and developers are ready to construct sustainably. In fact, the Housebuilders Federation had a zero-carbon summit just this month. We know it can be done – it's about embracing a new way of thinking, a different approach.
By living at BedZED – combined with my lifestyle choices – Global Footprint Network tells me I am living a One Planet Living lifestyle. We can all achieve the change we need, but only if those of us responsible for shaping our daily lives are on board with this ambition too.
Home is undoubtedly where the heart is. Let's make it where the sustainability is too.
Watch Sue in action on BBC London, alongside BedZED resident Elly Platt who shares how she lives a more sustainable life.
Learn more about how we can help you use One Planet Living to create sustainable homes and communities.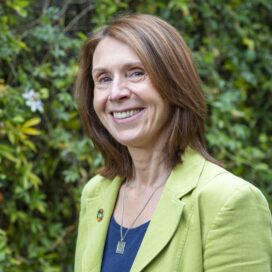 Get in touch
Contact us to find out how we can help you design for sustainable living
Sue Riddlestone OBE
Chief Executive and Co-Founder of Bioregional
Fill in the form to send your enquiry direct to Sue