How we helped the London 2012 Olympics achieve its sustainability ambitions
After co-writing the sustainability strategy for London's bid for the 2012 Olympic games with support from WWF, we went on to advise the London 2012 committee
If you have any questions, please do get in touch
Helping write the strategy that secured the London 2012 Olympics
Back in 2003, Bioregional co-wrote the sustainable strategy for London's bid for the 2012 Olympic Games with support and endorsement from WWF UK. That strategy, which helped bring the world's greatest sporting event to London, was based on the ten One Planet Living principles.
We went on to work alongside the London 2012 committee as a critical friend advising on planning applications, the carbon footprint of the event and other aspects.

Supporting the delivery of its ambitious targets
This included working onsite, helping to achieve the ambitious 98% target for recycling and re-use of demolition materials - which we just exceeded.
We also acted as all-round sustainability adviser and checker for the construction of the Media Hub, the biggest enclosed building on the Olympic Park.
To engage athletes and visitors, Bioregional created and ran two Olympic-themed visitor centres on sustainability. These had clear, engaging messages about the benefits of moving to a more sustainable lifestyle based on our One Planet Living framework.
One of these interactive exhibitions was hosted in our BedZED headquarters. The other was housed in a compact pavilion made from recycled and low-impact materials and sited in the Athletes' Village during the Olympic and Paralympic Games. More than 2,000 athletes, coaches and officials from 140 nations visited it.
Reviewing the sustainability successes and challenges
With support from WWF-UK, we analysed the overall performance of the Games in terms of sustainability, publishing our findings just before they opened in July 2012.
We were then asked to research and write the first annual review of the sustainability performance of the London Legacy Development Corporation, assessing this against a sustainability plan with 73 accompanying targets organised into seven key themes.
Covering the period from April 2012 to April 2014, it reviewed the performance of the Queen Elizabeth Olympic Park. We found 88% of the LLDC's targets were achieved or on track for achievement.
Embedding sustainability into the procurement process helped the London Organising Committee of the Olympic and Paralympic Games (LOCOG) achieve £75m cost savings against its budget
Embodied carbon of the buildings was reduced by an estimated 24%. This represents 30,000 tonnes CO2e – the equivalent of powering a house for 2,308 years!
98.5% of waste created during demolition was reused or recycled.
One Planet Sport
We used this experience to publish our own recipe for sustainable sport and major events and venues based on our ten One Planet Living principles. This three-part guide is a practical, clear and coherent statement of what genuine sustainability means for sports organisations – ranging from a small sports club to a city bidding for the Olympic Games.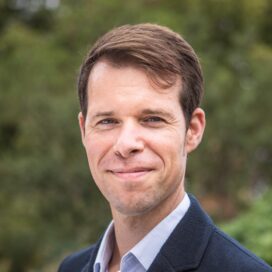 Get in touch
Contact us to find out more about how we can help you embed sustainability in your large-scale sustainable exemplar projects
Ronan Leyden
Director of Consultancy
Fill in the form to send your enquiry direct to Ronan