Managing stakeholder engagement to ensure a water-tight sustainability strategy
A credible sustainability strategy that stands up to scrutiny demands that stakeholders are informed, consulted and ultimately support your aims and approach. Bioregional can help with stakeholder engagement
Stakeholder engagement is critical to ensuring that your sustainability strategy is well received and addresses the issues that matter most to your business. We've managed stakeholder engagement for a range of companies including TB&A and Nando's.
Why, what, whom

The first and most important question we need to answer is why you want to engage with your stakeholders. The answer will probably depend on which ones you are talking to, and at what stage – it is likely to include gathering information about particular areas of concern, getting buy in, or sense-checking new ideas.

We will then get to the nitty gritty of what questions do you want to ask your internal and external stakeholders? Who do you want to ask? And what approach should you use for consulting them?

This will all ensure your stakeholder engagement has a clear purpose and a robust, timely methodology.

Engaging internal stakeholders

Who should you engage with internally, and when? We can offer you a range of options for engaging with stakeholders across your organisation regardless of their job level, location or understanding of sustainability.


Engaging external stakeholders

Mapping your external stakeholders will uncover what information they are most interested in, and what their sustainability concerns are. For both internal and external stakeholders we will make sure your engagement methodology generates the insights needed to ensure your sustainability strategy lands well with all key parties.
Sustainable business consultancy services brochure
This summary brochure outlines our core sustainability services for organisations. Discover what sets us apart and how we can help your business.
Download PDF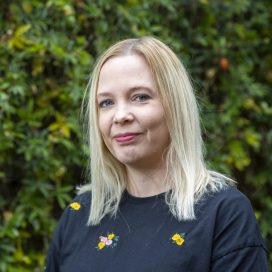 Get in touch
Contact us to find out how we can help you with stakeholder engagement for your sustainability strategy
Sian Cooke
Head of Sustainable Business
Fill in the form to send your enquiry direct to Sian