Using the right corporate sustainability reporting framework
How do you navigate all the different corporate sustainability frameworks? Bioregional can help you choose and use the right one for your business
There's a myriad of sustainability frameworks your business could use to help structure and report on your sustainability efforts.
We can help you select the one that aligns best with your business and resonates most with your customers and employees. We can also help you fulfil its reporting requirements.
Choosing a corporate sustainability framework
By reviewing your strategy, purpose, business operations and existing sustainability initiatives Bioregional can guide you on the right sustainability framework for you.
Commonly used frameworks include:
UN Sustainable Development Goals (SDGs)
B Corp
We can also support you to adopt One Planet Living, Bioregional's own sustainability framework. Or you may want to develop a bespoke sustainability strategy.
Depending on the framework you select, we can then walk you through the next steps. This might be supporting you through the certification process, helping you develop an action plan or working with you to nail down reporting requirements.
Contributing towards the SDGs
Business interest in the SDGs, agreed by world governments in September 2015, is high – 43% of the world's largest 250 companies are already linking their corporate responsibility activity to the SDGs.
We can:
Help you make sense of the SDGs and how your company can contribute
Show how best to report on the progress you make towards the SDGs
Reporting on 'global disclosure systems'
You may also want to report to a global disclosure system such as the Carbon Disclosure Project or the Dow Jones Sustainability Index.
Our data fiends can help prepare your submission by gathering and reviewing data and relevant information from across the business and filling in the questionnaire.
We have a wealth of experience in preparing these reports, so we can ensure you achieve the best possible performance score.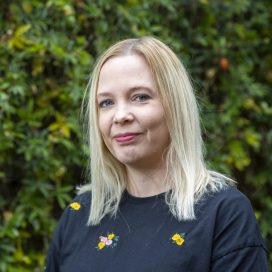 Get in touch
Contact us to find out more about how we can help you use corporate sustainability frameworks
Sian Cooke
Head of Sustainable Business
Fill in the form to send your enquiry direct to Sian